Unlock
Native Advertising
with Joinative
Native Starter
Enable your team to run native advertising campaigns that hit your goals.
If you're about to start with native advertising or want to improve your skills, our native advertising consultancy services are right for you.
With the Native Starter package, you'll learn how to leverage native advertising best practices, build a solid strategy, run effective campaigns, and optimize for better performance.
Learn more
Native Pro
Get full control over all your native campaigns in one place.
Access cross-platform reporting, rule-based optimization, label assignment, and trigger alerts with one tool.
Native advertising reporting made simple with Native Pro.
Learn more
Native Managed
If you're looking for a native advertising agency, Joinative can help.
Don't want to spend your time managing ad campaigns? Let us run your campaigns for you.
We'll build a tailor-made strategy, manage and optimize your native ads to ensure your business goals are met.
Learn more
About Joinative
Joinative is a Berlin-based SaaS and native advertising agency. Our services and tools are built for goal-oriented marketers who value their time. We're here to prove that regardless of your experience with native advertising, you can build high-performing campaigns.
Our packages will be useful for everyone doing native advertising. Our Native Starter package is developed for marketers new to native advertising. With Native Managed, you don't need to worry about your campaigns – we'll manage them and sync with you regularly to ensure we're on the right track. Native Pro is a tool for native advertising experts, willing to improve the efficiency of reporting and optimization processes.
With our helping hand, you'll launch your first campaigns, learn how to conduct tests to overcome performance challenges, optimize your campaigns, and more.
Contact Us
What our customers say about us: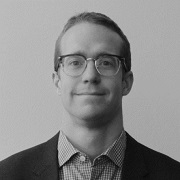 David Vangeison - CMO, smava GmbH
Working with Joinative has allowed our Display Marketing team to work much more effectively. They now spend less time on reporting and repetitive tasks, and more on scaling our Native Advertising activities.
What is Native Advertising?
Native advertising is a powerful paid advertising technique where ads displayed on publishers' websites resemble the form and function of editorial content pieces.
Recommended content and in-feed ads are dominant native ad formats. While in-feed ad units can be found within editorial content on social media and news websites, content recommendation widgets are usually displayed below or next to articles on the publishers' websites.
Native advertising delivers the best results when combined with content marketing. If you want to distribute your content across premium websites, you'll find native advertising to be extremely useful.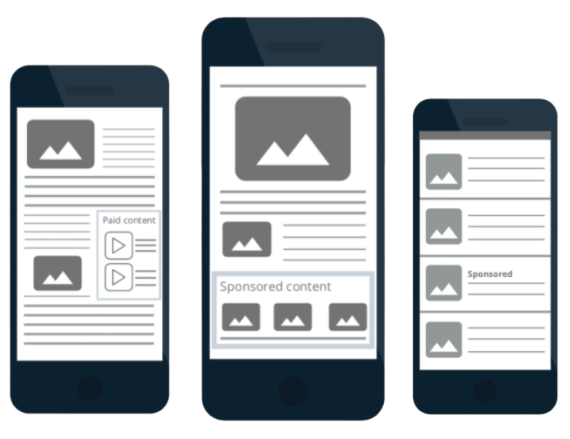 Who Can Benefit From Native Advertising?
Advertisers
Advertisers are people or brands that pay publishers for their ads to be displayed on their websites. Showing their ads on the world's top publishers' websites, advertisers can increase their reach, drive more leads and sales, and build trust.
Publishers
Publishers represent websites where native ads are served. To offer highly relevant sponsored content to their audiences, a publisher can set conditions that should be met for a native ad to be displayed on a website.
While being a source of quality traffic for advertisers, native advertising can become a steady revenue stream for publishers.
Why Native Advertising?
Successful brands keep allocating bigger budgets on native ads every year, and for good reason. Increasing your reach significantly, native advertising also enables you to put your campaign content in front of the most relevant audiences.
The popularity of native advertising is growing, and one of the most common questions new players ask is "Why do marketers opt for native advertising?"
It's easier to attract your audience's attention
Native ads are usually better received by their audiences. Because they don't feel like typical banner ads, users are more likely to pay attention to them.
You reach the most relevant audience
You can always configure your targeting options and optimize your content to engage people that might be interested in your product or service.
Native ads perform better
Unlike traditional banner ads, native ads don't hurt user experience and result in better engagement metrics.
Native advertising is more cost-efficient
An average native advertising campaign is more cost-efficient than most traditional paid advertising campaigns.
It's easily aligned with your marketing funnel
Your campaign will prove effective regardless of the marketing funnel stage you're targeting.
It builds trust
When combined with quality content, native ads help brands claim their expertise and strengthen brand credibility.
If you're ready to experience every benefit of native advertising, Joinative is a good place to start.
Reach Your Business Goals With Native Advertising
Build Brand Awareness
Use native advertising to achieve your brand awareness goals. Displaying your articles and videos on the world's most popular websites, you'll reach more people than you would with any other marketing method.
Acquire leads
Native advertising is extremely effective for attracting new leads and increasing purchase intent.
Drive sales
A well-crafted native ad campaign will help you not only bring in new leads but also drive more sales. With advanced targeting options, you can be sure your landing pages will be put in front of people that are most likely to convert.
Strengthen Loyalty
Build trust and loyalty with native advertising. Use native ads to promote educational or entertaining content and nurture your audiences.
Let's discuss how we can help you
Start and Scale Effortlessly
One of the major native advertising benefits is that it's easy to start with and scale. Here are the essential steps to launching an effective native ad campaign.
1
Set campaign goals
Every marketing campaign starts with defining clear goals. Native advertising is no exception.
2
Choose the right native ad platform
Your choice of native ad platform can be crucial for your campaign success, so make sure to do thorough research.
3
Select campaign content
You might want either to create custom content produced for a native ad campaign specifically or to use marketing content that has already been created.
4
Monitor, test, repeat
Before you discover what works for you and start to scale, test different variables and evaluate their performance.
But first, contact Joinative
Your custom-built strategy is waiting for you.
Webinar Recording: How to Scale Native Ad Campaigns
Watch the recording of the webinar we've co-hosted with the Revcontent team and learn the best practices for scaling your high-performing native advertising campaigns.