Unlock Native Advertising
Joinative helps with management and optimization of your native advertising campaigns. Get more out of native advertising with our support or our all-in-one native advertising platform.
Learn more
We integrate with the following platforms:
Our product offering
Native Managed
We'll manage and optimize your native advertising campaigns. We'll align the campaigns with your marketing strategy and help you reach your marketing goals. Trust us and enjoy the benefits of native advertising.
Native Starter
Start native advertising for your business. We help to define a strategy, create your first native ads, and teach you how to run successful native advertising campaigns.
Native Pro
Get full control over all your native campaigns in one place. Across different platforms. Create, run, and optimize all your campaigns with our native ad management and optimization platform.
What our customers say about us: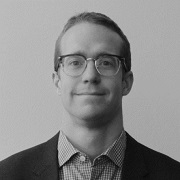 David Vangeison - CMO, smava GmbH
Working with Joinative has allowed our Display Marketing team to work much more effectively. They now spend less time on reporting and repetitive tasks, and more on scaling our Native Advertising activities.