Run Native Advertising In-house with Great Performance
Enable your team to run native campaigns that hit your goals. With our Native Starter package, you'll learn how to run high-performing campaigns in just 90 days.
Learn more
How it works
Strategy
We'll build a customized native strategy together with you and your team, leveraging our experience and existing customer insights. You'll have clearly-defined KPIs, based on your marketing goals.
Training
We'll help you set up tracking and reporting for your first campaigns. Your team will learn to run effective native advertising campaigns, following the best native advertising practices.
Scalability
Together we'll test and optimize campaigns to high performance. Eventually, your team will be ready to manage and scale campaigns without any assistance.
What our customers say about us: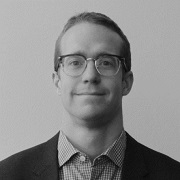 David Vangeison - CMO, smava GmbH
Working with Joinative has allowed our Display Marketing team to work much more effectively. They now spend less time on reporting and repetitive tasks, and more on scaling our Native Advertising activities.