Learn To Run Effective Native Advertising Campaigns
From native advertising basics to running high-performing campaigns in 60 days
Learn more
Level Up Your Native Advertising with

Native Starter
In-House Training
Our In-House Training package includes an in-person native advertising training for you and your team.
During the series of sessions and workshops, you'll launch your first campaigns with our guidance and learn how to reach your business goals with native advertising.
Coaching Program
If you need an expert to provide you with actionable tips on managing your native advertising campaigns, the Coaching Program package is what you're looking for.
Have on-demand sessions with the Joinative expert to get insights into how you can boost your campaign performance.
In-House Training

To Start Your Native Advertising Journey
Gain experience
Learning by trial and error takes much time and money. Avoid it with Native Starter.
We'll share our extensive experience and help you master native advertising in just 90 days.
Build a strategy
Together with your team, you'll learn how to build a custom native advertising strategy.
Based on your marketing goals, we'll help you set the right KPIs, develop an action plan, and implement native advertising best practices.
Launch
Start your first native ad campaigns under our guidance.
We'll help you make preparations, launch, and set up tracking and reporting for your first campaigns.
Scale
Monitor, test, and optimize your native ads for high performance.
We'll sync with you regularly to track and scale your campaigns together. Eventually, your team will be ready to manage native advertising campaigns without any assistance.
Coaching Program

To Boost Your Performance
1 on 1 consultations
Have some experience with native advertising but still struggle to bring your campaigns to high performance?
Our Coaching Program is right for you. With it, you can schedule sessions with one of the Joinative experts who will answer your questions and help you address any performance issues.
More value in less time
We value your time and understand there's no need in booking a comprehensive course to reach a very specific learning objective.
Schedule weekly or biweekly 1-hour consultations to discuss arising questions and avoid filtering excessive information included into typical digital marketing courses.
Who Can Benefit With
NATIVE STARTER

?

Companies with in-house marketing teams or digital marketing agencies that want to run effective native advertising campaigns but lack experience that will allow them to reach great results. With Native Starter, you'll avoid months of costly trial and errors and learn how to launch successful campaigns from our experts.
Why Run Your Native Advertising Campaigns In-House?
Company vision
Who else but your in-house team understands your business goals, company vision, and culture? They already know what works for your target audience and what doesn't. They know how to leverage your strengths to develop powerful marketing assets.
Reactivity
Your in-house team works for one client – and it's you. This allows you to react to arising issues faster. Running native ad campaigns in-house, you can prioritize tasks and make the necessary changes together with your team and see great results sooner.
Coordination
In-house teams can better coordinate their actions with other departments, e.g. your sales team, and get useful insights to run more effective campaigns. Moreover, you won't need to share your internal resources with an external agency.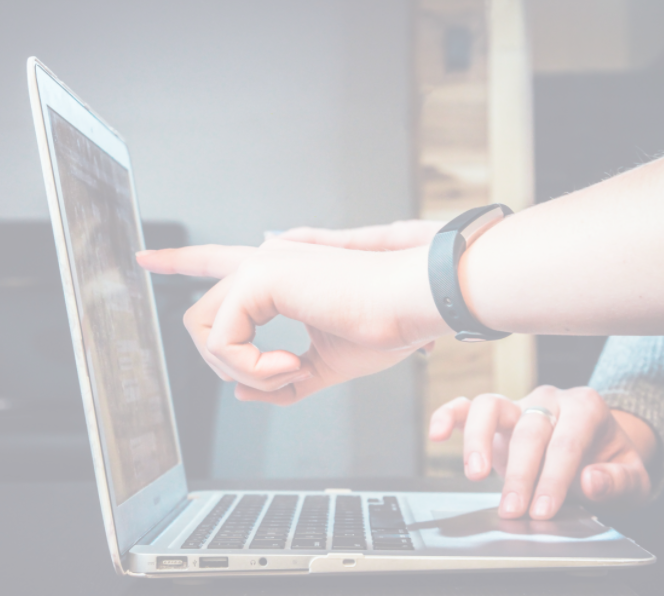 Native Advertising Consultancy In Berlin
It might take long before you master native advertising and figure out how to run profitable campaigns. Our native advertising experts will help you save your time and money, guiding you through native advertising best practices and sharing their insights with you.
Although we're located in Berlin, you can access our services from anywhere in the world. Book a meeting or a call to learn more about our native advertising consultancy services.
Ready To Run Effective Native Ad Campaigns?
Contact Us
How To Get Started With Native Advertising
1
Get the Native Starter package
Start your native advertising journey with experts. We'll guide you through all the following steps and share our expertise to enable you to run high-performing campaigns.
Enable your team to deliver better results with native advertising.
A successful native advertising campaign starts with clearly defined goals.
If you're not sure how to align your native advertising strategy with your marketing goals, see step 1.
3
Pick up the right platform
Selecting the right native ad platform can be crucial for the success of your future ad campaigns.
Your choice of the ad platform will depend on your niche, business goals, target audiences, and more. Make sure you consider all the important factors when looking for the most suitable option.
4
Know your target audience
For smarter ad targeting, you need to know what audience you want to reach with your campaign content. What's their location, age group, and interests?
Your approach to ad and landing pages creation will also depend on people your campaign is targeted at.
5
Select campaign content
You might decide to use content that has already been developed for other marketing purposes in your first campaigns. Just make sure it has value for your target audience.
After your campaigns have been live for some time, you can conclude what content types deliver the highest engagement metrics and develop content specifically for native advertising.
6
Develop engaging creatives
An ad image is the first thing your audience sees. Use high-quality and eye-catching thumbnails to attract their attention.
Remember that your ad headline should be not only engaging but also simple and clear. Denote how a reader will benefit from clicking on your ad. Give them the reason to interact with your brand.
7
Test, track, and optimize
Keep testing different variables to know which ones have the most significant impact on your performance. Experiment with different content types, ad formats, headlines, and targeting options to get a better understanding of how your audience responds to different campaigns.
This will allow you to predict what will work for your future campaigns, focus on the most effective techniques and spend your budgets wiser.
Native Advertising Best Practices
Set campaign goals
Every marketing campaign starts with defining clear goals. Native advertising is no exception.
Choose the right native ad platform
Your choice of native ad platform can be crucial for your campaign success, so make sure to do thorough research.
Select campaign content
You might want either to create custom content produced for a native ad campaign specifically or to use marketing content that has already been created.
Monitor, test, repeat
Before you discover what works for you and start to scale, test different variables and evaluate their performance.
Learn Native Advertising
With Joinative
Webinar Recording: How to Scale Native Ad Campaigns
Watch the recording of the webinar we've co-hosted with the Revcontent team and learn the best practices for scaling your high-performing native advertising campaigns.