Acquire Customers Through Native Advertising - Effortlessly
Strategy. Setup. Optimization. Enjoy our native advertising agency services. We manage your native campaigns and make sure your performance goals are met.
Learn more
We integrate with the following platforms:
How it works
Strategy
We'll build your tailor-made strategy according to your goals. We'll develop and guide you through a roadmap of how we're going to reach your business objectives.
Setup
We prepare all the resources for your native ads and landing pages. We ensure proper tracking and reporting setup.
Optimization
After we launch the campaigns, we'll keep monitoring the key performance metrics. We'll regularly sync with you on your native advertising performance and make adjustments to meet your business needs.
What our customers say about us: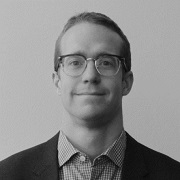 David Vangeison - CMO, smava GmbH
Working with Joinative has allowed our Display Marketing team to work much more effectively. They now spend less time on reporting and repetitive tasks, and more on scaling our Native Advertising activities.