Manage Native Advertising Campaigns In One Place
Cross-platform reporting, rule-based optimization, alerts and data structuring for all your campaigns. With the Native Pro platform, you'll improve campaign performance and save time.
Start my free 30 day trial
We integrate with the following platforms:
How it works
Connect your accounts
Native Pro lets you easily connect various native platforms through our direct integrations. No technical knowledge required.
Configure reporting
Structure performance data and get the necessary insights easily. Group native ads and campaigns to conduct a comparative analysis and identify performance differences.
Optimize your campaigns
Set up flexible optimization rules and performance alert triggers. Getting the data faster, you'll adjust the necessary changes in time and save your budget.
What our customers say about us: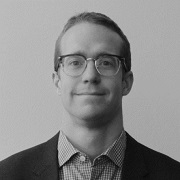 David Vangeison - CMO, smava GmbH
Working with Joinative has allowed our Display Marketing team to work much more effectively. They now spend less time on reporting and repetitive tasks, and more on scaling our Native Advertising activities.