Get More Insights From Native Advertising Reports
The powerful tool for data-driven marketers.
Unlock new opportunities with customizable reports.
Get a Free Demo
Native Advertising Reporting Tool
Get reports from one dashboard
Connect Taboola and Outbrain accounts to receive reports from two platforms in just one click.
Configure data
Organize your conversion data. Group ads and campaigns. Sort the performance data and see the most important metrics.
Manage conversions
Boost your confidence in the data. Upload conversions from internal tools and make more informed decisions.
Set up optimization rules
With our flexible optimization rules and performance alert triggers, you'll stay on top of your campaign performance.
Native Advertising Reporting Takes No Time
How much time does your team spend to export and bring together daily reports? We know it's too much to say it out loud. We've been there.
When developing Native Pro, we wanted to make native advertising reporting and optimization easier for everyone. Knowing everything about advertisers' daily tasks and challenges, we built a tool that enables you to run better campaigns in less time.
Stop wasting hours to set up and export regular reports for different campaigns. Access advanced native advertising reporting opportunities in a few clicks.
Learn More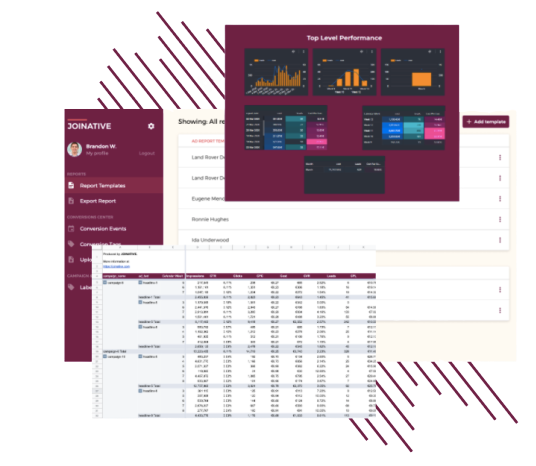 Build Better Campaigns With Native Pro
Manage Reporting Data From One Dashboard
Our direct integrations allow you to have Taboola and Outbrain campaign data in one place.
No technical knowledge required.
Make Informed Decisions
Native advertising performance can be affected by multiple factors.
No need to guess. Analyze your performance on platform, campaign, ad, or site level and find issues that need your attention.
Enjoy Unique Features
Along with the features you can't imagine a reporting tool without, Native Pro gives you access to unique opportunities.
Discover the tool's features below and look at campaign optimization from a different angle.
Monitor Your Native Ads Tests
Experiment with content, creatives, or bidding strategies and gain insights with our native advertising reports.
Assign labels to campaigns or ads and highlight the performance data specifically for tests. Analyze and compare elements being tested without extra effort.
Stay On Top Of Campaign Performance
Our cross-platform reports give you a 360º campaign overview. With Native Pro, you're always aware of what's going on inside of all your campaigns.
Understand Your Audience
Use the conversion management feature to keep track of every step your campaign clickers make on their way through your conversion funnel.
You'll learn where you're losing your leads and find out what you can test to avoid it.
Everything You Need From A Reporting Tool
Cross-platform integrations
Receive data from multiple native advertising platforms into one dashboard.
Custom reports export
Configure reports and select metrics you want to analyze. Export in-depth reports in one click.
Upload conversions
No need to blindly trust conversion data from external platforms. Consider all the data at your disposal.
Conversion tags
Group or single out conversion events to better understand your traffic performance.
Rules & trigger alerts
Set up flexible optimization rules and receive performance alerts to get informed of arising issues promptly.
Label assignment
Keep track of your native advertising tests with labels. Group together specific campaigns or ads to analyze and compare performance against other sets.
Integration with Google Drive & Data Studio
Visualize data effortlessly. Customize meaningful charts and tables to impress your manager, coworkers or clients.
Access Advertising Report Templates & Customizable Dashboards
Create informative reports and analyze your campaigns from different angles in a few clicks with our Free Native Advertising Report Templates Collection.
3 reports to review overall performance of all your campaigns per month, week, or day.
13 templates to analyze data on platform, campaign, ad, and site level;
the funnel report template to follow every step of campaign clickers through your conversion funnel.
You also get access to our customizable dashboards. Display the performance data in interactive dashboards and see how your campaigns are developing.
When you sign up for Native Pro, your report templates collection and customizable dashboards are accessible from your Joinative Google Drive. We're ready to answer any questions or assist you with customization.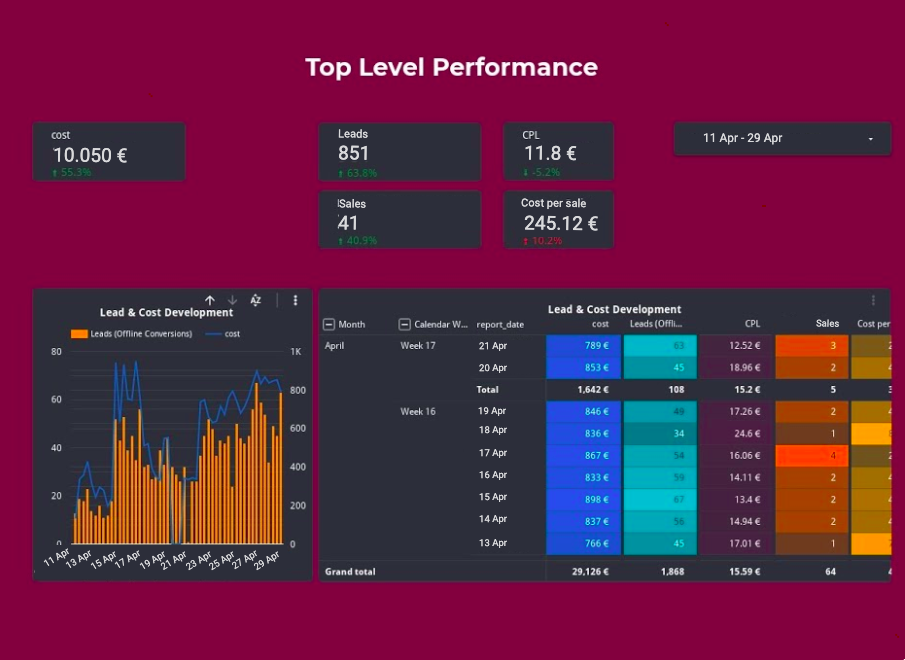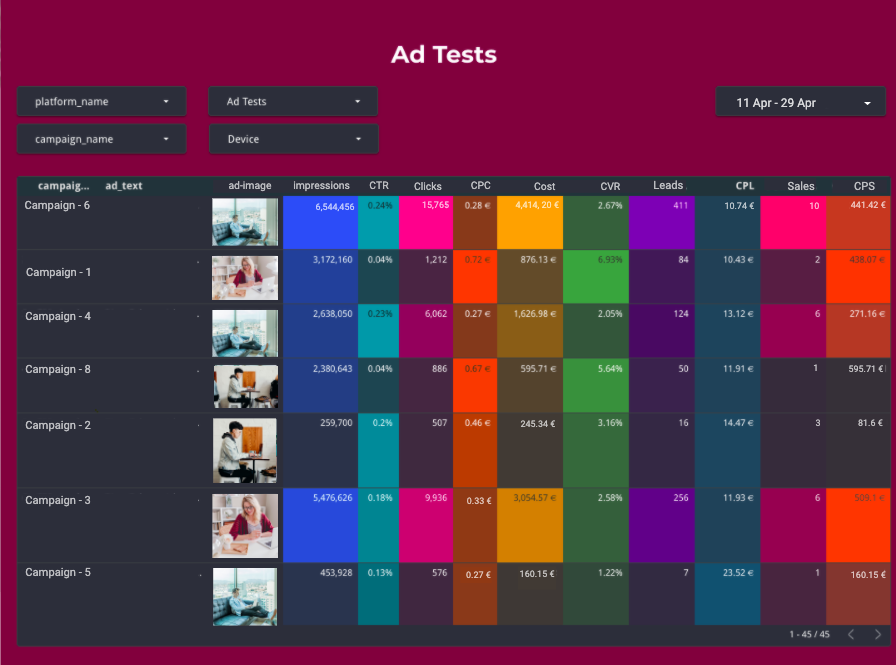 Why Native Pro?
It saves your time
With Native Pro, your team won't need to spend time manually exporting the data for multiple campaigns across different platforms.
Have the performance data from Taboola and Outbrain coming together with your conversion data in one place.
It enables you to run better campaigns
Our reports give you all the necessary insights to improve your campaign performance.
Analyze the data from different angles and decide where your native ad campaigns need further optimization.
It helps you allocate budgets smarter
Identify low-performing campaign elements and focus on the most effective traffic sources.
Trigger alerts allow you to identify and address arising issues before they waste your budget.
Make The Most Of Native Advertising Reports With Native Pro
Frequently Asked Questions
1. Is Native Pro useful for me if I run campaigns on one platform?
Definitely. Even if you don't need to export the data from multiple native advertising platforms, you can still benefit from using Native Pro. Label assignment and optimization rules will help you save your time and approach campaign testing in a more effective way. Our reporting and optimization tool offers the number of unique features you won't find inside of other native ad platforms.
2. How is my Native Pro account created?
When you sign up for a free trial, we only need your email address to set up an account. You create a password and connect Taboola and/or Outbrain accounts by yourself. You aren't required to give your account details or share internal data with us.
3. How do I connect my Outbrain account?
To receive reporting data from Outbrain, you need to connect your account to Native Pro. For this purpose, you need to go to the user profile section and enter your Outbrain Marketer ID. If you're not sure what it is and where you can find it, check out our blog post on the topic.
4. How do I connect my Taboola account?
To connect your Taboola account and receive performance updates on Taboola ads, you need to fill in Taboola Client ID and Taboola Client Secret. Request this information from your Taboola account manager.
5. Do you provide any report templates?
To facilitate Taboola and Outbrain performance reporting and give you better insights, we developed this Free Native Advertising Report Templates Collection. These templates will be a good starting point for customizing your native advertising reports and delving deeper into the performance data. Learn more about how you can benefit from our report templates.
6. How do I know whether my campaigns are effective?
It's crucial to KPIs before you start running your native ad campaigns. The right metrics you should be tracking to evaluate your native advertising performance will depend on the goals you set.
If you want to launch a campaign to boost brand awareness, your major native advertising KPIs will be impressions, CTR, the number of unique visitors, and behavior metrics, such as bounce rate, pages per session, and more. While Native Pro gives you access to all the native advertising metrics available, you'll find behavior metrics in your Google Analytics account.
If you aim at driving leads or sales, you should be focusing on such metrics as CTR, conversions, conversion rates, and cost per lead.
Webinar Recording: How to Scale Native Ad Campaigns
Watch the recording of the webinar we've co-hosted with the Revcontent team and learn the best practices for scaling your high-performing native advertising campaigns.