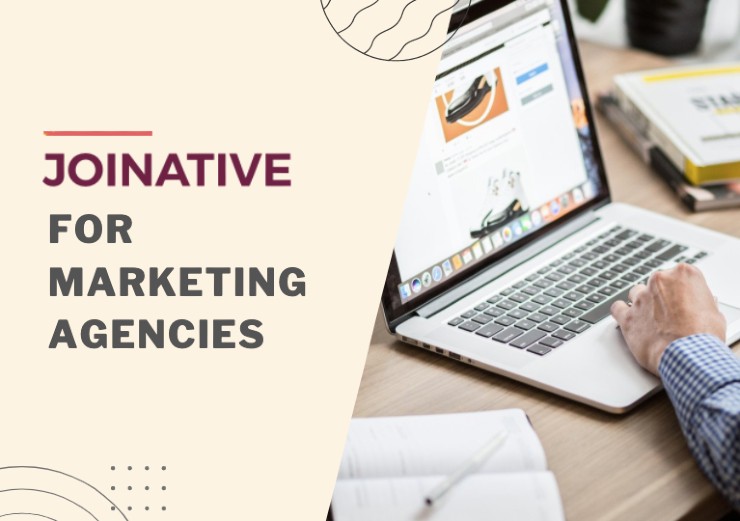 Joinative Offers Native Ad Services to Marketing Agencies
Are you a founder, CEO, or a manager at a digital marketing agency? We have an offer for you!
With the growing tendency of diversifying marketing strategies, you might also want to advise your clients not to put all eggs in one basket. But to be able to run your clients' projects across multiple channels, you need to have a capacity for this. Very few agencies offer native advertising services. But why?
Here are a few reasons for this:
Although native advertising has been there for more than a decade, it's started to gain popularity for the last few years.
There are more resources and courses on Facebook, Google, and forms of advertising than on native. In most cases, a marketer just needs to learn by trial and error to make sense out of native advertising, which obviously takes more time and money.
Not to spend resources on educating their own teams, digital marketing agencies would need to hire native advertising professionals. Finding people with experience in native advertising isn't a simple task given that there are very few experts in this field at the moment – and most of these experts prefer to work on freelance projects.
To fill the demand for native advertising services, we offer you to join the Joinative partner program. Our experts will run native ad campaigns for your clients, ensuring that you always have positive results to share with them.
How will the partnership work?
All we'd need from you is to communicate your clients' goals clearly. Before we start working on the project, we prepare an action plan and estimate budgets needed to meet campaign objectives. After you demonstrate the plan to your clients, we address questions and suggestions if any and launch the project.
We develop the landing pages and other campaign content on our side, but we can also work with any assets that you've used in your previous marketing campaigns.
Important: The Joinative team won't request any access to your clients' contact information. You'll carry out all the project-related communication yourself. We'll keep you updated on the state of projects regularly and provide you with the reports that you can share with your clients.
Interested?
To learn more about the benefits and terms of our cooperation, contact us directly and we'll get back to you soon.