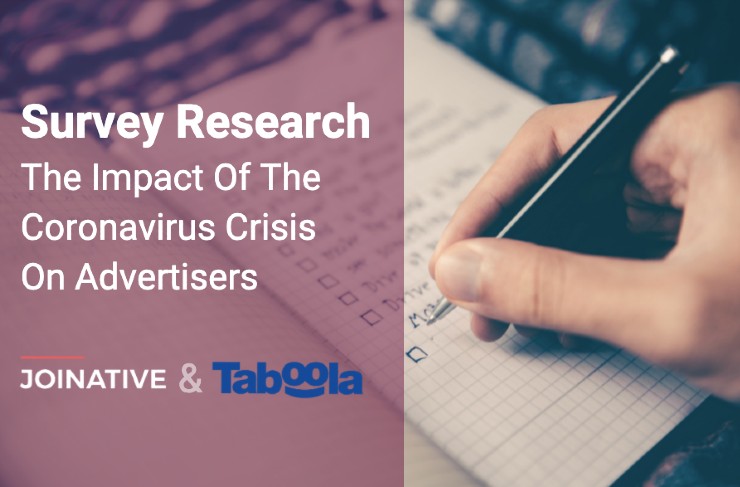 Announcing a Survey: How Have You Adapted Your Advertising Strategy During the Lockdown?
We're launching this survey together with Taboola to provide you with the most relevant and fresh information. The resulting statistics will help every advertiser better understand how different niches are affected in a time of a crisis and how we can respond to these changes.
Governments are relaxing measures to prevent the spread of the Coronavirus, small businesses are opening their doors – compared to the first days of the quarantine, everyone is less stressed today. The new normal is coming and brands are adapting to it.
But what does the crisis brought about by the pandemic mean for the advertising industry? How many advertisers stopped their campaigns? What sectors were hit hardest? What niches got more profit from their advertising campaigns? Let's find the answers together.
Tell us about your campaigns and follow our updates to be the first to learn about our research findings!