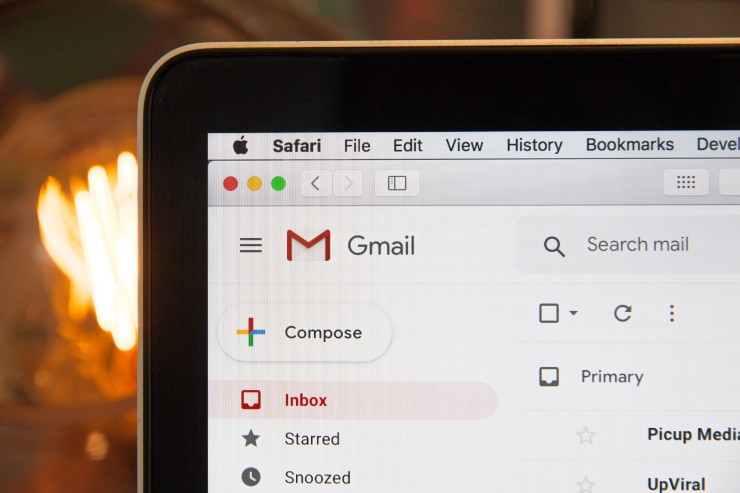 How to Grow Your Affiliate Income via Email Marketing
When we think of the most effective marketing channel for growing affiliate income, email marketing is by far the most cost-effective option. Out of all the marketing channels, emails target the right set of audience by sending them a personalized and well-tailored pitch.
You might think, what about earning affiliate income through native advertising or social media marketing? Yes. It works too. Overall, it depends on your marketing strategy, budget, and the channel where your target audience is.
Email marketing is the first approach coming to affiliates' minds when they start, and for good reason. According to statistics, if you spend £1 on your emails, you can yield an average ROI of £42.24.
To understand affiliate marketing via emails, let's take the example of traditional sales. If you rewind your memories, you'll see a salesperson standing at your door, convincing you to buy some product. The salesperson received a commission for every sale.
Now switching to the digital world, you have to make a sale through the power of the internet, organic traffic, and marketing skills. In the end, you'll earn a good commission on each sale.
If you are looking to earn affiliate income through email marketing, make sure you follow the below-mentioned steps.
Prepare Your Target Email Lists
There can be two possible scenarios. First, you have to build your email list from scratch. Second, you need to have enough email addresses to get started with.
Taking the first scenario, if you need to collect email addresses, you need to create lead generation forms on your website. Creating a general pop up or embedded form will not suffice. You need to draw the right audience and provide value in order to make a sale.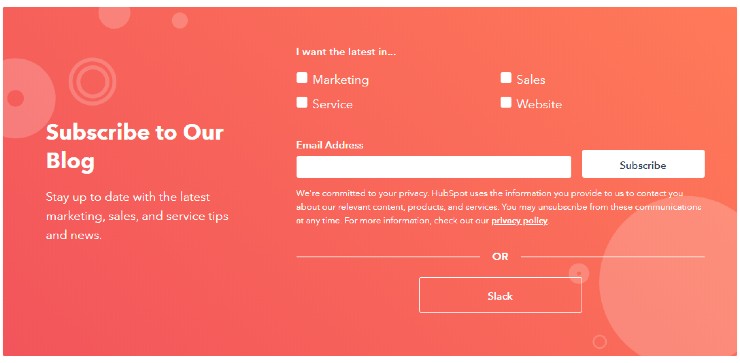 Understanding the product and the intent of the website visitors is essential to growing high-quality email lists. You can include relevant pop-up, scroll, embedded, or exit intent forms on different web pages. For instance, create different forms for your home page and your resource section.
You should also be careful of what information to ask from the website visitors. The information should align with the product that you're going to sell. An ideal lead generation form should only contain from 2 to 3 fields.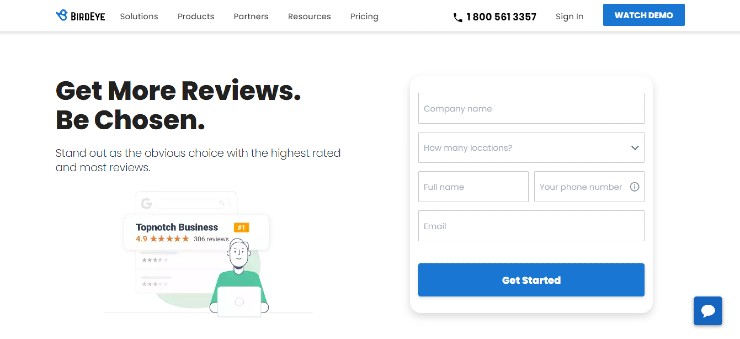 Next comes providing value to your visitors. They are providing you their personal information, therefore, don't let them return without gaining something from you. Make sure you have enough resources or freebies to send. For instance, an ebook guide, a case study, or high-quality blog resources.
One thing you should not do is buying an email list and sending bulk emails without acknowledging the risks involved. You'll not only lose the chance to earn affiliate income but also be marked as a legit spammer.
Coming to the second part. If you have enough email addresses, you can move on to the segmentation process. Create an ideal buyer's persona and prepare your email lists accordingly.
Depending on the product, you may segment your email base according to the industries, verticals, geographical location, or more.
To avoid manual work, many marketers choose to use automation tools, like LinkedIn Sales Navigator. If you've been using it to collect leads, all you need is to export their emails with the help of a third-party tool.
On-Demand Video Course On Native Advertising
Boost your ROAS with native ads. Enroll now with our limited 30% discount.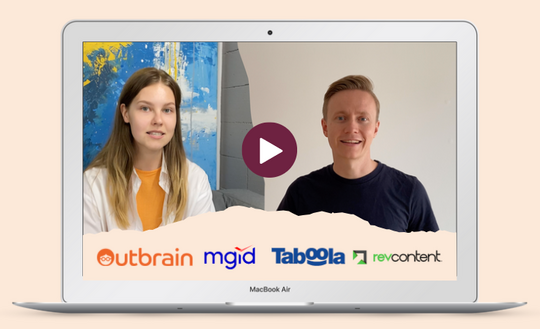 Don't Hard Sell
Most people don't want to receive direct sales pitches in emails. Bombarding them with promotions and pressurizing your prospects to buy the product won't make the cut.
First of all, instead of selling the product, focus on the benefits that your prospects will receive.
Don't boast about the brand or the product in emails. Rather, incorporate a conversational tone to make a decent pitch. Instead of using 'We' in your emails, try using 'You'.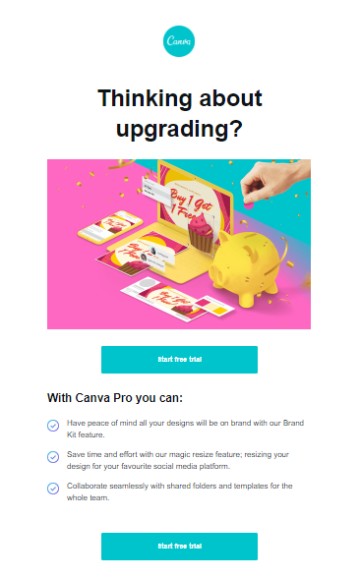 Run Full-blown Email Sequences
You must be thinking, what is a full-blown email sequence? Put simply, it's a series of emails that cover the entire journey of a potential buyer.
You must be aware of the three phases of a buyer's journey, namely, awareness, consideration, and decision-making. Therefore, your affiliate marketing strategy must cover all the phases if you want to increase your affiliate income. Let's take it from top to bottom.
The initial phase is all about introducing yourself and making the prospects aware of their underlying pain points through educational content. For instance, welcome emails, onboarding emails, free content resources, and more.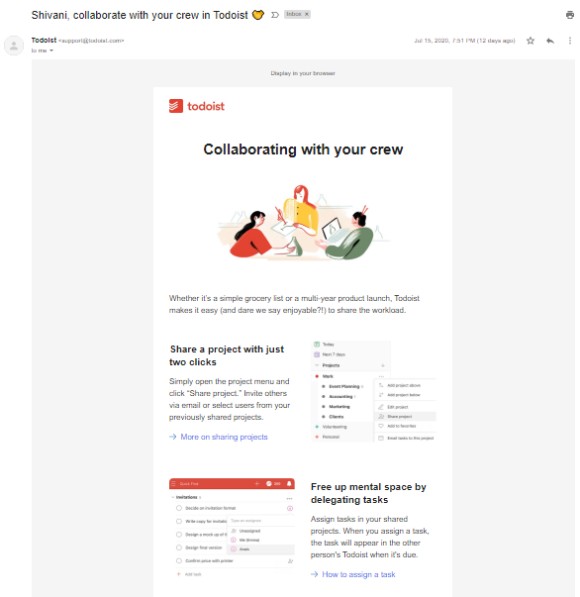 At the next phase, you help prospects find solutions to their problems. This includes sending high-quality resources, like guides, white papers, and case studies.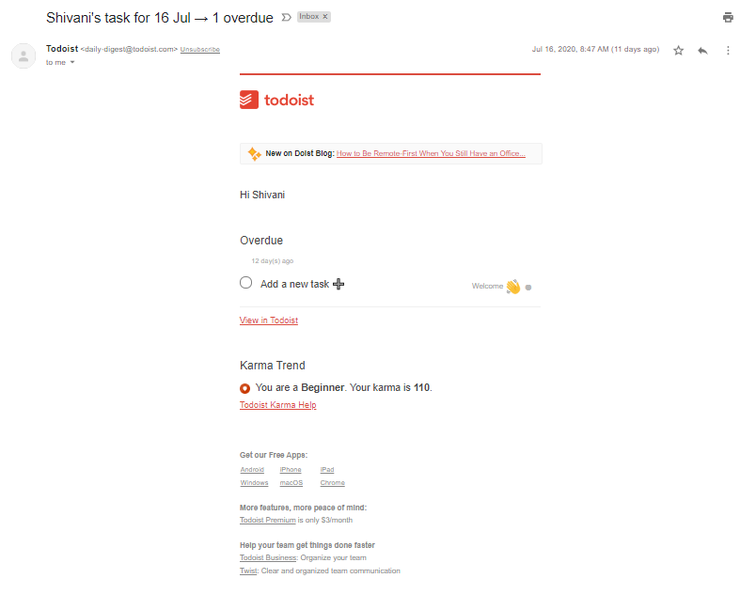 The last stage includes nudging prospects to buy from you. After completing the above two stages, you've gained the trust of your potential prospects. Sending subtle promotional emails with the right sales pitch is what you should focus on. Create a sense of urgency in your prospects' minds. Use FOMO (fear of missing out) or a countdown timer to gain an impactful response.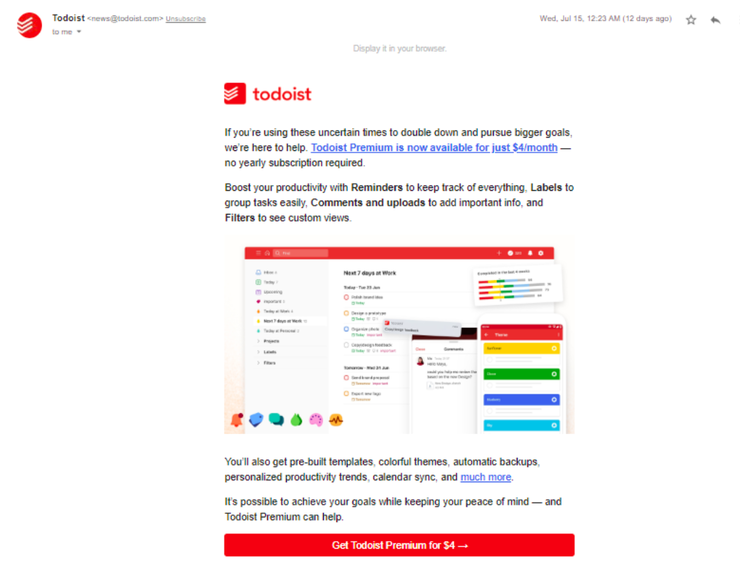 Track and Monitor the Metrics
Tracking and analyzing your prospects' behavior is essential to ensure a decent affiliate income. Many times, emails don't perform as you expect them to.
The reasons can range from few to many, such as low-quality leads, low email deliverability, dropping open rates or click-throughs, and more. Therefore, you must keep a tab on your clicks, open-rates, and bounce rates to determine the loopholes in your email marketing strategy.
Moreover, you must rearrange your email lists after making a full analysis of your campaign performance. If some prospects aren't taking any action consistently, feel free to remove them from your current email list. This is because fake or unresponsive email addresses increase your bounce rates and you wouldn't want that to happen.
Bonus Tips [Creating Promotional Content]
Keep your subject line short and crisp. Make sure it fits the inbox preview. Try to incorporate additional elements like emojis, numbers, or names of the prospect. Don't use all-caps in subject lines as it's indicative of spam.

Personalize your email copy so that it records maximum engagement. But before sending an email to your prospects, make sure to send a test version to yourself.

In case you're using a design template from any email marketing software, ensure that it works on both smartphones and laptops. If your email design turned out to be unresponsive, it can land in the spam folder.

While writing the sales pitch, make sure that the information in your email copy is similar to that of its webpage. It helps to maintain authenticity.

If you choose to send bulk email blasts, keep all the spam laws and other compliances in mind.

Don't forget to double-check your CTAs, links, and images alt texts.
A Wrap-up
Earning affiliate income through email marketing isn't complex if you're targeting the right audience and pitching the right content. Just make sure you follow the above-mentioned best practices and be ready to keep optimizing your campaigns continuously.
All the best in earning a good affiliate commission!
This is a guest post provided by SendX: Email Marketing Software.