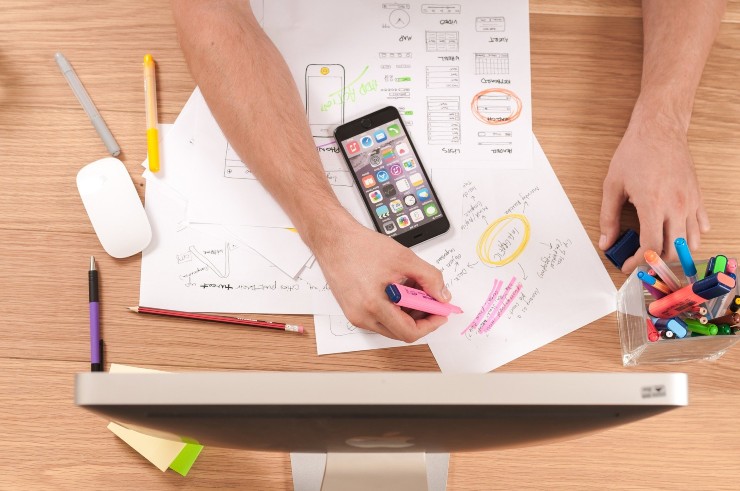 Your Guide to Building a Content Distribution Strategy
Whether your content marketing is effective or not depends on how well you cope with content distribution. Creating good content isn't enough. To deliver results, your content should be seen and perceived.
The content itself doesn't have as much value as a clear understanding of how you're going to let your audience know it exists. A strong content distribution strategy will help you reach your target audience and enjoy the benefits of content marketing.
Read on for actionable tips on building your own content distribution strategy and getting the most out of content marketing.
What's a content distribution strategy?
The digital world is full of information. New content is published every second and gets buried sooner than anyone pays attention to it.
Your content distribution strategy is your action plan on promoting your content to the relevant audiences via various marketing channels to gain the most traction.
To build a strong content distribution strategy, you need to consider the following components: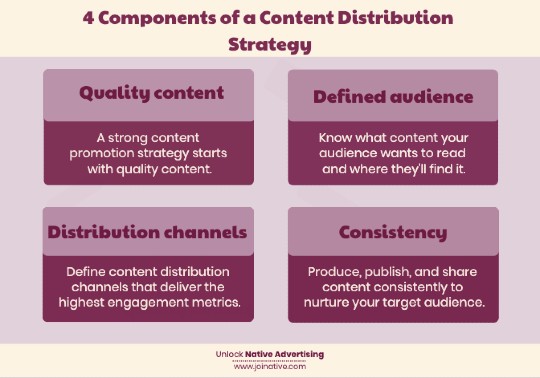 Let's go through every component individually.
Produce quality content
A strong content promotion strategy starts with quality content. No promotion techniques but high-quality content will build trust and authority for your brand. The sums spent on advertising and the efforts made will never pay off if readers don't see any value in your offering.
Tip: Create content that will get more shares
If you're only starting out your content marketing journey, pay specific attention to the types of content that will help you gain traction.
Conduct joint research with a brand your target audience interacts with. This will allow both of you to reach even more people after sharing the results on your owned media channels.
Another way to grow engagements quickly is by publishing expert roundups. This type of content requires fewer resources and is even more effective. Ask different niche experts on the topic, feature their tips in your post, and don't forget to send them the link when it's live. You'll see most of them will be happy to share this interview with their audience.
Know your audience
Does your new content add value to your audience?
Before you start creating another blog post, make sure your audience is interested in the topic. It's great that you know their demographics and interests, but it's not enough when it comes to content marketing.
When you want to start a new content project, simply ask your audience whether they're excited about it as much as you are. You may want to conduct a poll, just like Andrew and Pete did before launching their latest webinar: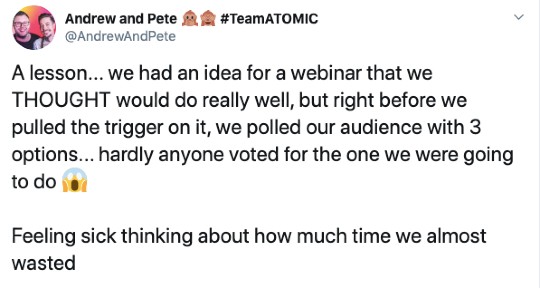 After defining the type of content your audience wants to see, you need to determine where they're most likely to find it. Do they trust social media or would rather learn about your brand from a sponsored post on Forbes?
Define your content distribution tactics
Your content distribution platforms should align with your audience's behavior and preferences.
If you've been doing content marketing for some time, leverage the data from Google Analytics and your social media accounts. It's important to consider not only the number of visitors coming from the channel but also how these visitors interact with your website.
If you've never tried to distribute your content before, choose the channels where your customers are the most active and test them.
To define which tactics are the most effective, set SMART goals for every channel. This will help you not to waste your time on the least productive techniques and focus on the ones that work. Still, remember that web traffic is nothing without decent behavior metrics. So, before jumping to any conclusions, consider user behavior first.
We selected the top 6 content distribution tactics that work for most content types
SEO
Quality content is great, but the searchable content is better. Optimizing your posts for search engines, you invest in the future of your blog. Social media feed is changing every second, but search results can stay unchanged for months or years. Rest assured that a few minutes spent on keyword research will pay off with the long-term benefit of traffic.
The process of SEO starts in the early stages of content creation. When you already know the subject of interest of your target audience, the next step should be to understand what words they use to search for it.
Here are a few tools that are handy for this purpose:
Having a title that has a great potential of attracting your audience's attention, proceed to the keyword research itself. Find related keywords and integrate them throughout your content.
On-Demand Video Course On Native Advertising
Boost your ROAS with native ads. Enroll now with our limited 30% discount.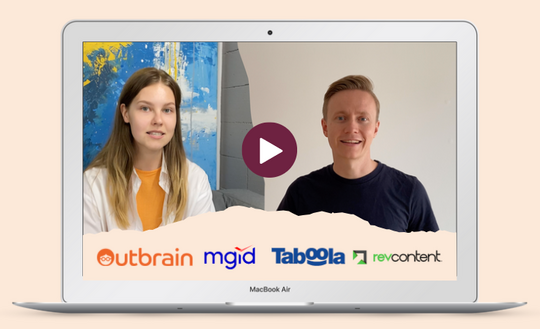 Social media
A solid social media distribution strategy is a must in the world where 45% of the population are social media users.
Although social media presence is crucial for your brand, you don't need to run accounts across all the channels. Based on your audience demographics, your business type, and statistics, you can select one or several social media channels that will work best for your business.
For instance, Facebook is the top platform used by both B2B and B2C marketers. But while LinkedIn is the second most important channel for B2B marketers, B2C marketers opt for Instagram.
Pro Tip: Twitter has been popular among social media marketers for a long time, but LinkedIn can be more effective for those who want to connect with other brands and promote their B2B company.
After you choose the right social media distribution channel(s), you'll need to take the following steps (and repeat them regularly).
Step 1: Build a content calendar
To post consistently, you need a content calendar. With social media managing platforms, such as Buffer, Hootsuite, or Postoplan, you can schedule your posts and keep your social presence active 24/7.
Step 2: Customize your content for every platform
Different social media channels have different features and limitations. You need to understand the language of every channel and customize your content to make the most of it.
Step 3: Evaluate results
Analyze how your audience interacts with this or another post. This step will let you define the types of content that work best on different channels, identify the best time for sharing your content, and detect the least effective platform.
For better results, you may also go with paid content distribution. Let's take a closer look at this option in the next section.
Native advertising
Native advertising is a powerful paid advertising method. It involves using paid ads that match the look of the website they're displayed on.
There are different types of native ads, including content recommendation widgets, in-feed social ads, paid search ads, and more. Here are the most popular (and effective) native advertising types: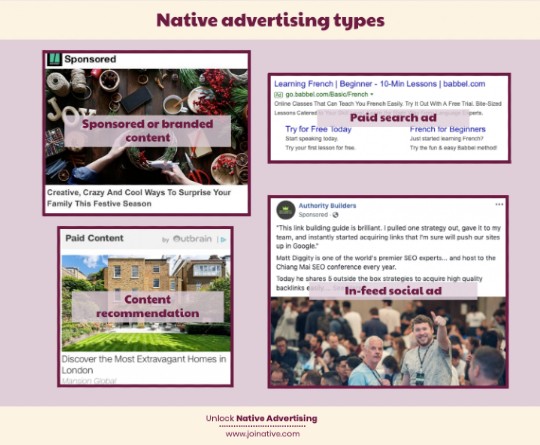 At Joinative, we offer help with optimizing your content recommendation units. You can either give us control over your campaigns and enjoy the results or learn from our account managers to run successful native advertising campaigns yourself. Learn more about our native advertising services.
Due to their nonintrusive form, recommended content widgets perform better than traditional banner ads and are widely used to promote content.
Using native advertising for content distribution, you'll enjoy multiple benefits. Regardless of the type of content you promote, a well-crafted native advertising campaign will help you put it in front of the right people. Due to the variety of targeting options different native advertising platforms provide, you can split your campaigns and reach your audiences at every stage of the customer journey.
Moreover, native advertising is one of the only advertising options that helps brands build trust. Being displayed within the editorial content of the world's best online magazines, such as Forbes, CNN, The Guardian, etc., your promoted content looks more credible and gets more views.
Email marketing
Here's the most traditional content distribution method.
Email marketing lets you reach people that signed up because they're interested in your brand. So, they're most likely to interact with your newsletters. While only 6% of your Facebook followers actually see your posts, an average open rate for email newsletters is about 20%.
Include your best content to your monthly newsletters, and you'll see how your blog traffic increases soon.
You might also want to collaborate with other brands and cross-promote your content via email newsletters. This practice will help you both increase your brand visibility and build relationships with other companies or influencers.
Communities
Submitting your posts to content distribution platforms is another great way to gain traction.
Start with selecting the right network. If you write about digital marketing, you should definitely share your content on GrowthHackers.
Join Q&A sites. Quora is one of the most popular platforms marketers have been taking advantage of for quite a long time. To promote your content there, find the relevant questions and answer them linking to the post where you describe the topic in detail.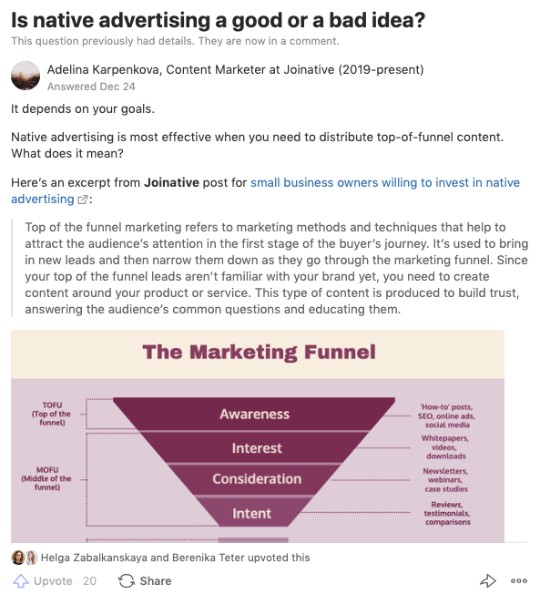 As Quora's pages are indexed by Google, your answers can get even more visibility if you find the questions that rank on the first page of the search results.
Influencer marketing
Last but not least, connect with influencers to promote your content.
This technique can be extremely beneficial if you manage to build relationships with influencers. Unfortunately, it's not an easy task at all. You can't just reach out to niche experts asking them to share your content. Ok, you can. But it won't bring you any positive results. Moreover, being too pushy, you run the risk of getting blacklisted.
So what's the right way to leverage influencer marketing?
First, become an active follower. Interact with influencers' posts, comment on their articles, or message them directly with your feedback. Get noticed.
Then, think about what you can offer them. Why are you reaching out to them? Did you mention their opinion in your post? Did you link to the influencer's recent post? Remember to create a win-win situation for both sides.
Stay consistent
After you've selected the main content distribution channels, build a content promotion calendar. Here's an example of the pattern you might want to follow:
When coming up with your topic, analyze the most frequent search queries to meet your customers' needs and get higher search rankings. Optimize your post for the queries related to the topic.
Once you've published a post, create a publishing schedule for it via one of the social media management tools. To gain more visibility, share one post multiple times (e.g. once or twice a month).
Submit your post to online communities, such as GrowthHachers and Medium.
Reach out to influencers, asking for their quote about the topic. This practice works if you already have managed to build relationships in the niche.
Add your top-performing posts to your monthly email newsletter.
Analyze your content performance and promote the best pieces using native advertising. Joinative can help you here.