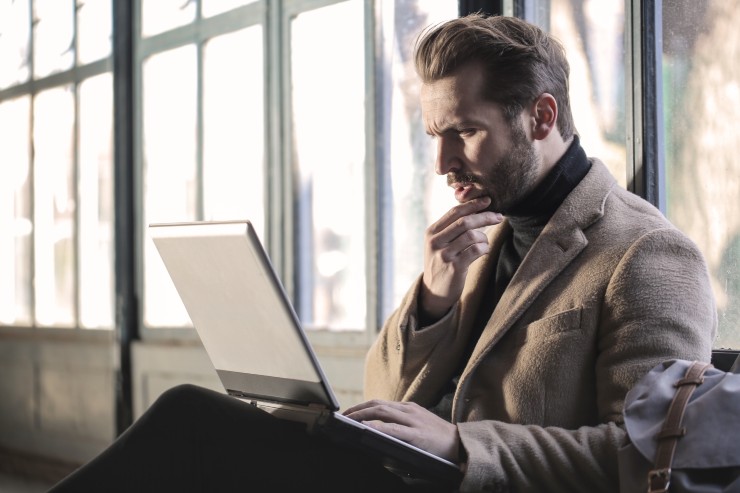 Should a Small Business Invest in Native Advertising
You must have already heard about it. It's been the subject of a wide discussion for a few years now. Yes, we talk about native advertising.
Regardless of whether you've been running marketing campaigns for quite a while or you're only getting familiar with marketing methods, you'll always be in the search for the most effective approach. What if native advertising is your meal ticket?
If you come across listings with the most popular marketing techniques, you'll rarely see native advertising among the options offered. And it only means one thing: most of your competitors aren't there yet.
Most brands are still making efforts to establish themselves with traditional marketing approaches, striving for every follower on Facebook and trying to stand out in an incredibly overcrowded market and adjust CPC bids to maximize profit from Google Ads. So should your small business join this struggle or choose a less thorny and more effective path? In this post, we'll tell you:
why native advertising is good;
who can benefit from it;
what you should consider before you start with it.
Why is native advertising important?
Below you can find the short answer to this question.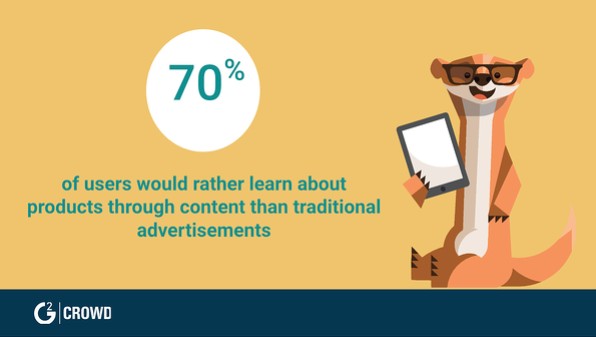 But let's go into detail.
Native ads are paid content recommendations that match the appearance of the editorial flow of websites upon which they appear. The fact they look like regular content helps advertisers fight ad fatigue.
Like any other advertising option, native advertising lets you target a highly relevant audience and display your content to people who might be interested in your product or service. Both their authenticity and non-intrusive nature make users enjoy quality native ads.
Native ads or banner ads?
Native ads are often set against banner ads, and for good reason.
How many ad-blocking extensions do you use? We don't even ask whether you use them, because it's most likely you do. People don't hate banner ads, they just do everything possible to avoid distractions.
Where ad-blockers don't help, there comes banner blindness. The term refers to the tendency of website visitors to ignore all the ad-like elements found on the page. Most users even got used to ignoring content placed on specific parts of the page (even though there might be no ads). Thus, for example, people often skip the very top of the search results, as Google displays paid ads there.
So, while traditional banner ads have a 73% disapproval rating and downloads of ad-blocking software are reaching the 500 million figure, native advertising has carved a more comfortable and less obtrusive niche. Native ads have a softer selling approach, giving brands more space to build credibility and prove their value.
Here are some mind-blowing statistics that highlight native advertising advantages over banner ads:
According to the research conducted by ShareThrough, native ads registered 18% higher lift in purchase intent and 9% lift for brand affinity responses than banner ads.
25% more consumers opt for in-feed native ad placements than display ad units.
Time Inc. study says that two of three Generation X and Z consumers trust branded content more than traditional advertising.
Native ads produce an 8.8x higher CTR compared to traditional display ads.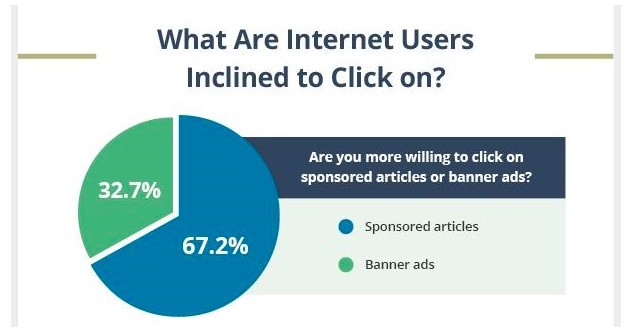 Source: HubShout
Have you ever used display ads?
If you've been running paid ads for some time, native advertising is the next logical step. With banner ads click-through rates declining steadily, their effectivity is rather doubtful today.
Native advertising is a more productive form of paid advertising on the web. And if you've already been doing paid online advertising, you'll be able to leverage your experience and launch successful native advertising campaigns.
On-Demand Video Course On Native Advertising
Boost your ROAS with native ads. Enroll now with our limited 30% discount.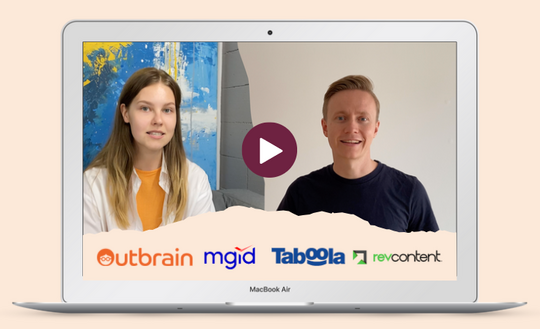 What are your business goals?
Native advertising is most effective when it comes to top of the funnel marketing. What does it mean?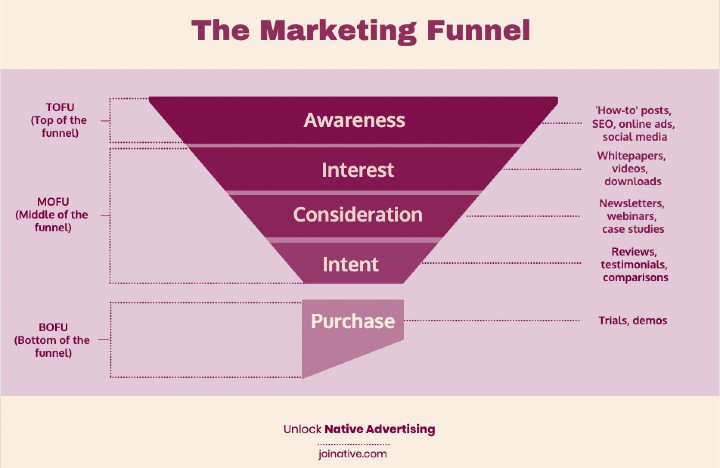 Top of the funnel marketing refers to marketing methods and techniques that help to attract the audience's attention in the first stage of the buyer's journey. It's used to bring in new leads and then narrow them down as they go through the marketing funnel. Since your top of the funnel leads aren't familiar with your brand yet, you need to create content around your product or service. This type of content is produced to build trust, answering the audience's common questions and educating them.
Native advertising is widely used to distribute top of the funnel content. Here are the key objectives native advertising will help you reach:
Increase brand awareness
Target new customers
Build credibility
Increase purchase intent
Enter new markets
Retarget leads
Generate leads
If the above-listed goals comply with your marketing strategy, you should definitely consider native advertising.
Are you ready to produce quality content?
Content marketing is a great way to grow your small business – 72% of marketers claim it to be a powerful part of their marketing strategies.
When we talk about native advertising, we refer mostly to content recommendation widgets that appear on blogs and news websites.
Native ads are simply another way of content distribution – in addition to creating the content, you're paying someone to showcase it. Content marketing lets you make your brand an authoritative resource on topics that matter to your potential customers. Native advertising lets your ideas get discovered by the right audience. That's why native advertising really makes sense for those who do content marketing.
Native ads not only provide a way to quickly boost traffic to your content or website but can also bring long-term, sustainable growth in your marketing efforts. Having an inbound marketing strategy, you'll be able to capture those leads and nurture your audience over time.
Brands that nailed native advertising
Native advertising achieves high performance for both small businesses and large companies. If you're still not sure whether it's worth investing in native advertising, let us provide you with several examples of marketing campaigns that have succeeded with this channel.
Taboola prepared an impressive collection of native advertising success stories, and here are just a few of them:
Blinkist
Blinkist is a book summary service that provides access to digestible recaps of more than 2,000 bestselling non-fiction books. The company's aim was to establish Blinkist Magazine as a thought leader in the niche and reach more qualified users with Taboola's native ads. Within a 6-month period, they acquired over 60,000 new signups at their goal CPA (cost per action).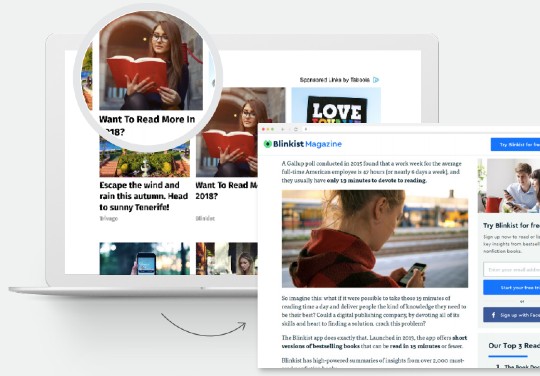 Source: Taboola
Boxed
Boxed is an American online wholesale retailer that delivers boxed products straight to the client's door. The company went with native advertising to increase brand awareness and drive more signups and sales. When the campaign ended, Boxed gained over 5,000 actions. Their conversion rate increased by 3.18%.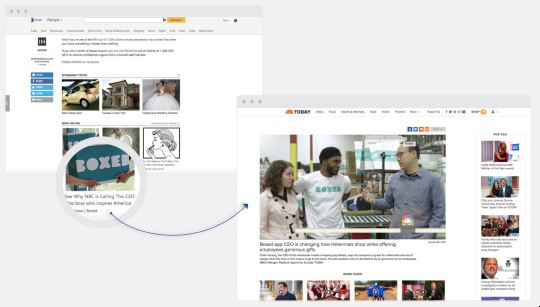 Source: Taboola
SolarQuotes
SolarQuotes is an informational resource that helps Australian consumers learn more about different aspects of solar energy systems so that they make informed decisions and choose installers they can trust. Their goal was to diversify customer acquisition reaching more people with their blog posts. With Taboola's native ads, SolarQuotes managed to increase blog traffic by 100%.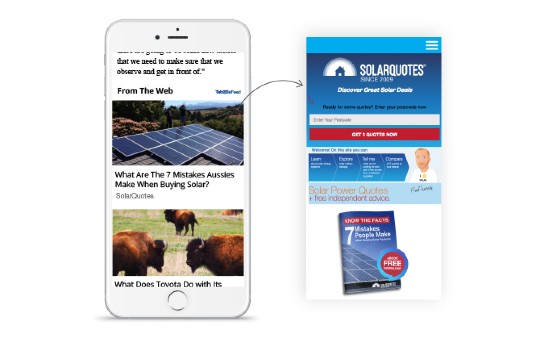 Source: Taboola
Of course, Taboola isn't the only native advertising platform, and there are hundreds of platforms that can boast impressive results. If you decide to go with native advertising, we recommend that you check our review of the top 10 native ads platforms so that you could select one that fits your goals.
It's time to make the right decision
In the era of banner blindness, native advertising lets advertisers reach out to their audience without being overbearing. In case the idea of running native ads appeals to you, but you don't know where to start, Joinative is your partner for anything native advertising. Go for our Native Starter program, and we'll help you define your strategy, get your first campaigns started and teach you how to manage them. Read more about our services, our native ads management platform, or just get in touch with us directly.