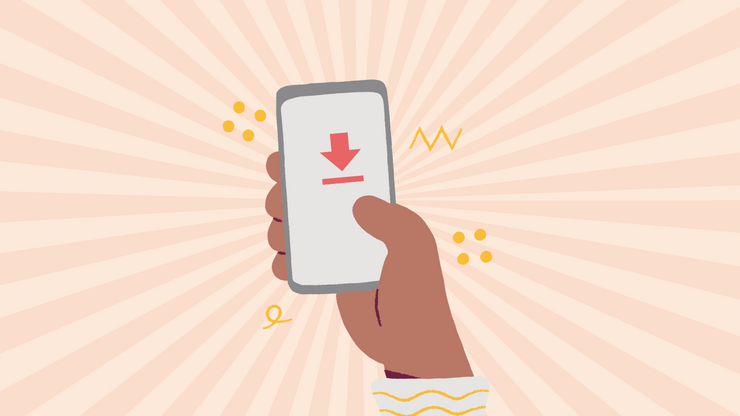 7 Winning Advertising Strategies to Increase App Installs
Your target audience is so overwhelmed with the amount of information they face every day. It seems almost impossible to catch their attention. And as your goal is to make them spend a few minutes to download your app, the task is getting more challenging.
The key to mobile app success is the concept and quality of the app itself. But in today's world, it's not uncommon for amazing ideas to be buried because of the lack of a good app promotion strategy.
In this post, you'll find 7 tips for building ad campaigns that boost your app installs and learn how other mobile app companies have nailed advertising.
1. Go full-funnel
There are mobile apps in fashion, education, gaming, and dozens of other industries. Moreover, every app, regardless of its category, will have a unique customer journey map. While it takes a few minutes for a user to pick the game and install it, target audiences of language learning apps usually need a few days or even months to commit.
And even though there's no one-size-fits-all solution for aligning your advertising strategy with your marketing funnel, the stages that a prospect goes through in two minutes or months are pretty much the same: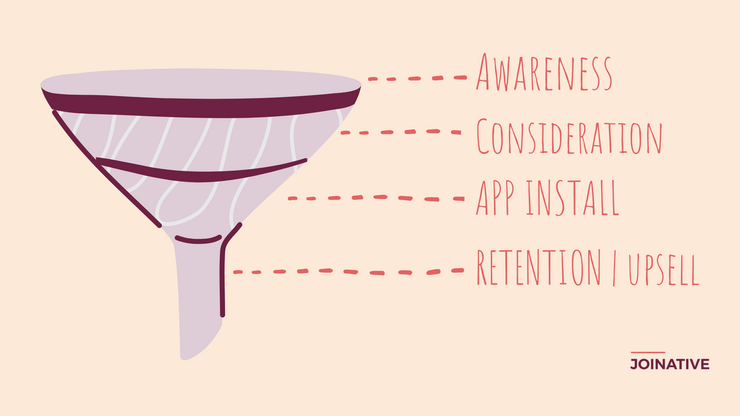 Companies that have a short customer journey will drive their prospects through the funnel with just one well-crafted campaign. For the rest of the app companies, this approach won't work.
The common mistake marketers make is only considering advertising as a way to drive conversions. And this is the reason they hardly ever see impressive results from their campaigns.
By building a full-funnel advertising strategy – namely running separate campaigns for people at different stages of the customer journey – you'll put your app in front of completely new audiences and drive them right to the conversion stage without extra effort. Here's what a full-funnel advertising strategy for a productivity app would look like: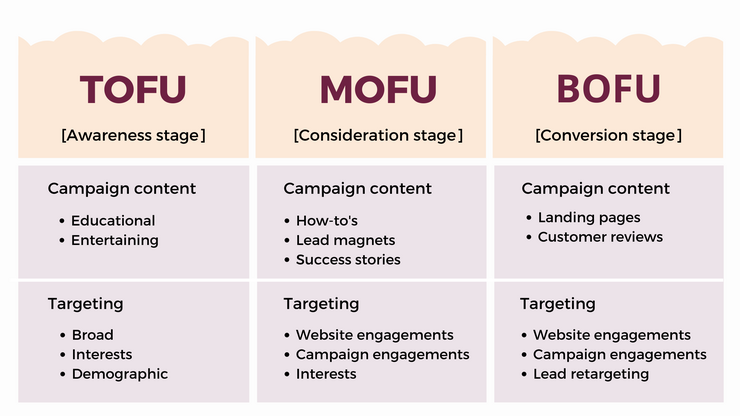 2. Do native advertising
Go beyond traditional advertising channels and choose the channel where your audience isn't fed up with app ads yet.
Native advertising is a type of online advertising where ads fit in with the environment of the web page. Unlike display ads, native ads don't hurt the user experience and are usually placed within content recommendation widgets below articles or in a sidebar.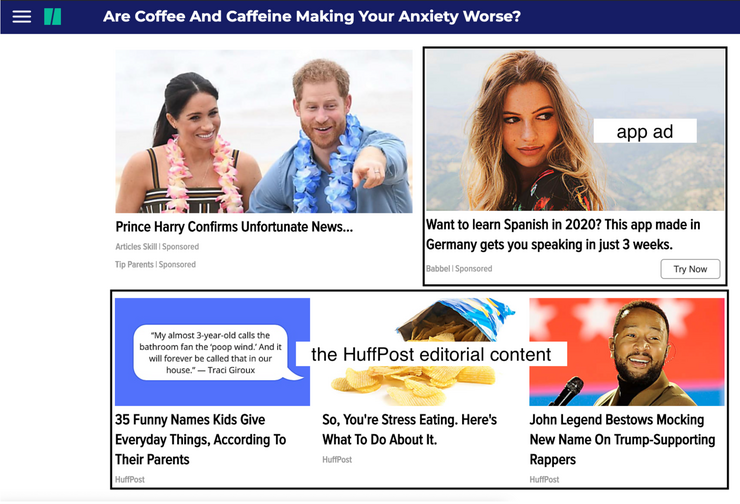 Native advertising isn't only a more affordable but also a more effective alternative to some well-known paid social channels. For our agency clients, native ads have proved to deliver more qualified leads than Facebook does.
Interested in running native ad campaigns to promote your app? We'll create effective ads and take over campaign management so that you don't have to worry about performance. With native ad campaigns built by the Joinative experts, your business goals are sure to be met. Explore our services now.
How to do native advertising to boost app installs?
Whether you go full-funnel on one channel or build a cross-channel advertising strategy, native advertising will fit into your plans.
As for campaign content, we recommend that you focus on formats that work the best on native, such as compelling stories, quizzes, questionnaires, videos, etc. These formats will help you attract more people while also ensuring your campaign clickers are relevant enough to become your leads and app users.
Rather than simply promoting landing pages that tell about your app, give your audience the reason to get interested in it. Instead of saying that 'This Is The Best App for Losing Weight,' say 'Here's How This Mom of 3 Lost Weight with Our App' and share a real-life story. Of course, you should also consider your target audience every time you pick new campaign content. But we hope you knew that without us.
On-Demand Video Course On Native Advertising
Boost your ROAS with native ads. Enroll now with our limited 30% discount.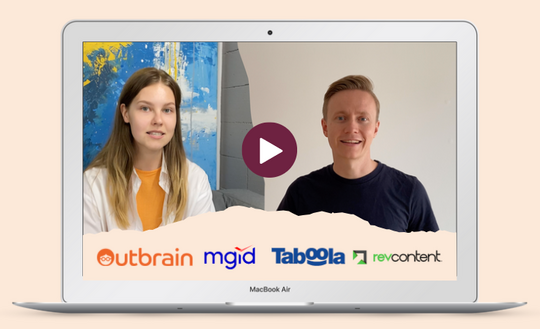 3. Find more uncommon channels for advertising an app
We don't want to say you should limit your advertising to native ads. A great marketing strategy is about being able to align all your promotion efforts and make the most out of each channel.
Still, instead of increasing your bids on popular ad platforms to get a chance for your ads to be displayed, it would be a better idea to invest in less competitive placements.
Restrictive ad policies are also a common reason for advertisers to switch from advertising on Facebook or Google.
Got your ad account banned on Facebook… again? Read this post to find the solution.
So, what are the alternatives?
Quora
Quora is a Q&A platform, which is getting increasingly popular among marketers. Here you can promote your product or content to people who are certainly interested in it by searching for relevant questions and answering them. This free approach is time-consuming, and you won't reach a lot of people with it. And here's where Quora ads come in handy.
The whole process of advertising on Quora is simple. There aren't many advanced features, and the interface is very intuitive. You can target audiences based on the questions they ask and topics they explore or retarget people based on their behavior on your website.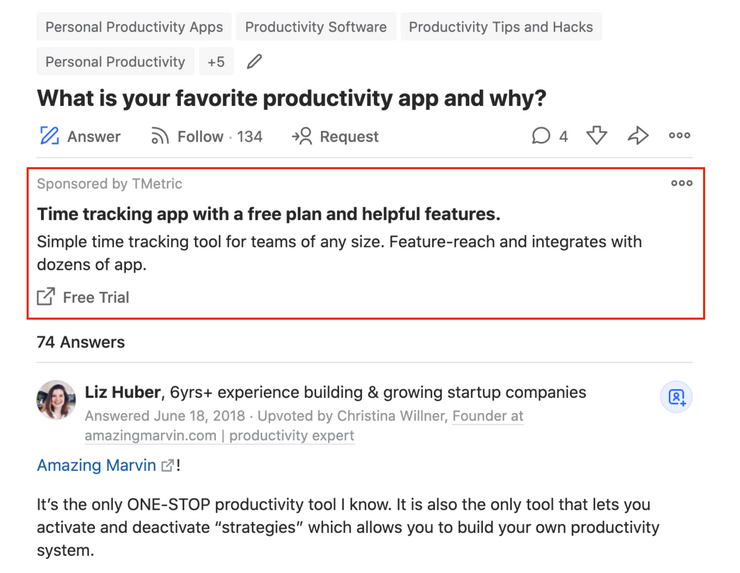 Note: Quora ads aren't equally effective for all industries. Before you start a new campaign, check out how active are topics that your app falls under.
Reddit
The next less obvious but powerful channel is Reddit. Here you'll find lots of people who unite into communities based on their interests. If you're lucky to have your audience on this channel, you shouldn't miss the opportunity to put your app in front of their eyes.
Reddit will be the right choice for advertisers willing to promote a niche app for a relatively low budget.
Twitter
Just like Facebook, Twitter provides advertisers with the opportunity to run dedicated app promotion campaigns. You can leverage various ad formats, audience targeting options, and reach one of the largest networks without that insane competition of other paid social channels.
4. Go beyond traditional landing pages
We've already mentioned a few potentially effective content formats, but now it's time to go into more detail.
Typical landing pages where you tell about your app and highlight its benefits might work well, but you can do better. Customers don't trust colorful adverts anymore. Before they commit, they should be impressed with other people's experience with your brand, your own expertise, or ideas they've never seen before.
To win your prospects' attention first and then lead them to the purchase decision, you might want to choose one (or a few?) of the following ideas:
Collaborate with influencers
Educate your prospects
Show your app in action
Showcase success stories
Collaborate with influencers
Articles, where 'favourite products' of influencers are featured, are maybe the best way to boost the credibility of the promoted product and drive conversions like crazy.
Educate your prospects
Depending on how long your customer journey takes, there will be different content ideas and assets that work. By distributing educational content, you can reach your audience at the awareness and consideration stage.
'How-to' articles and guides will be effective to attract your prospects' attention to the problem (even if they've never thought they might have it) and offer ways of addressing it (and surprisingly, your app will be the best solution).
Show your app in action
This type of landing pages also falls under the educational content category, but the purpose it serves is completely different. Content like this works the best for the consideration and conversion stages, where people already know what they need and are looking for the best product on the market.
Showcase success stories
Featuring user reviews on your landing pages is a must, but we're offering you to take these stories as a basis for your content.
Build your next campaign around the success story of one of your app users, and you'll see that audiences are more open to this format rather than boring product pages.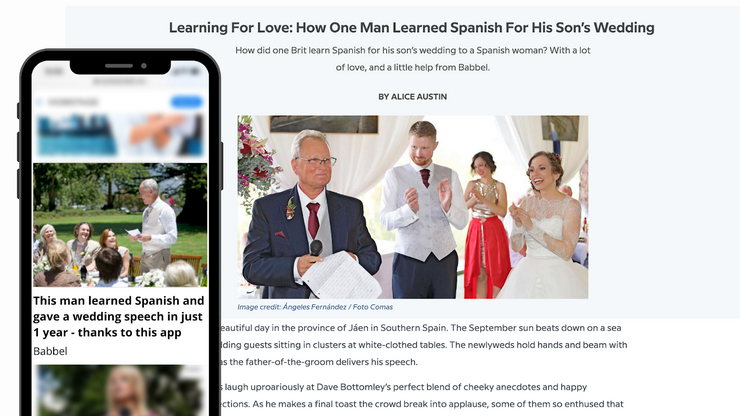 5. Run In-app ads
In-app advertising isn't an easy thing to do, but it's worth the effort.
In-app ads are served within mobile apps that have joined one of the advertising networks. This advertising technique offers a unique opportunity for marketers to reach users at times when they're less distracted and are more open to exploring something new.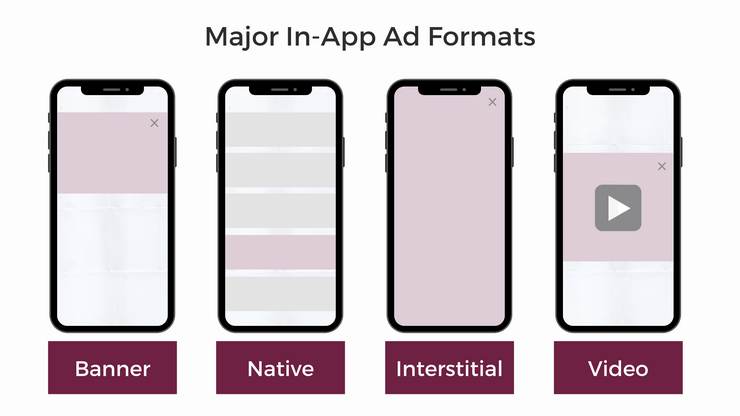 You can serve your app install ads on mobile apps with Google Ads, AdMob, Tapjoy, or any other platform that fits your goals and budget. Every platform has its unique network and features. Google Ads, for example, allow you to target by app category, which makes it easier to reach the most relevant audience and drive qualified visitors.
Let's take a look at an example of in-app targeting done right. This mobile ad appears within a virtual pet app: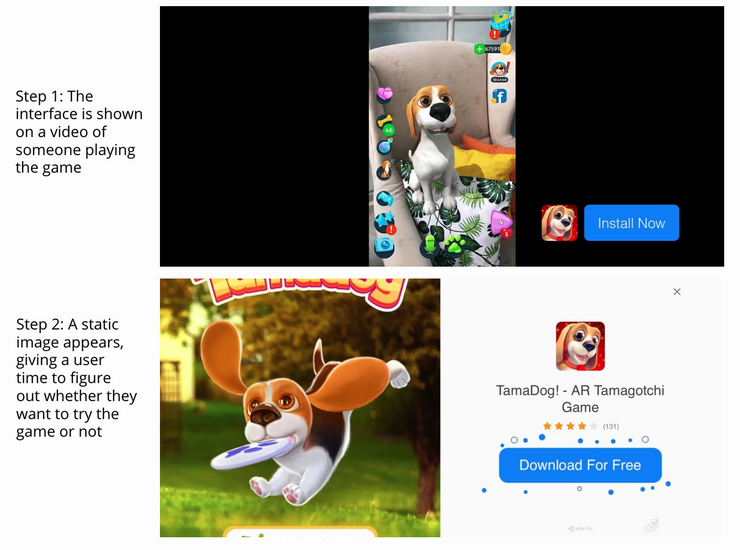 Along with making it clear enough what the game is about, an advertiser uses powerful CTAs. The first button calls users to take action right now, and the second one highlights that the app is free, increasing CTR significantly.
6. Segment audiences
So you want to increase mobile app downloads. It's obvious that you won't be promoting your app landing pages to desktop users, but what else should you know about segmenting your audiences?
First of all, you shouldn't discount desktop users completely. If you go full-funnel, you'll find both desktop and mobile campaigns effective for promoting top- and mid-funnel content. But you should always remember to segment your audiences based on their device types. This will not only allow you to adjust campaign settings (e.g. bidding, creatives, etc.) for every segment but also spend your budget wiser.
Secondly, CPCs on desktop, iOS, and Android devices differ a lot. As iOS traffic is usually the most expensive, bidding as high on Android isn't cost-effective. Therefore, along with splitting mobile and desktop campaigns, we recommend that you also segment iOS and Android users.
On-Demand Video Course On Native Advertising
Boost your ROAS with native ads. Enroll now with our limited 30% discount.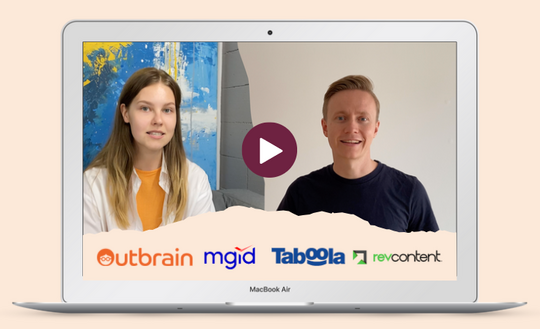 7. Gamification and Contests
Gamification and contests are creative ways to encourage your future users to download your app. People are more eager to finally start learning a new language, go on a diet, or start a coding course when they know they'll get rewarded for their efforts.
Nike+
Nike incentivizes their customers to use the Nike+ app by offering a wide range of gamified content and contests where users can win badges or prizes. This virtual competition is an incentive for people who not only want to get a training app but also become a part of a community.
Moreover, the app is linked to social media. After people join Nike+ and use it regularly, they start sharing their training results on social media, building an online presence for the brand and driving new customers.
Lingoda
Lingoda has been running native advertising campaigns to announce a challenge that motivates people to join their courses. By offering trips to Vienna, London, Paris, and Madrid, the company encourages people to participate in the competition.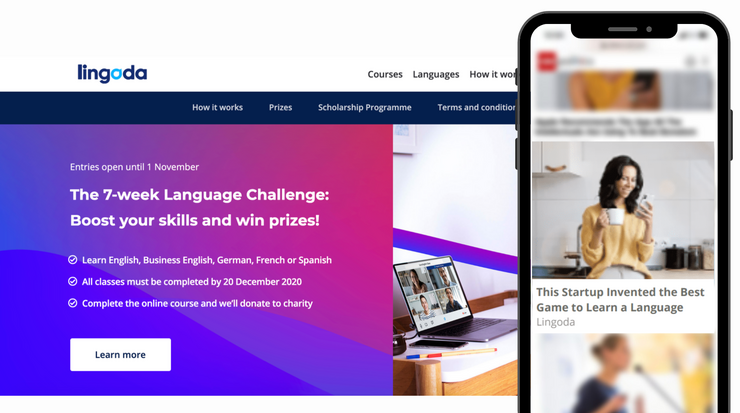 Which strategy do you want to test first?
Wondering where you should start? We at Joinative know how to boost your app installs with native ads. Get in touch with us today.
Mobile app advertising is the topic we can talk about for ages. In this post, we've listed the best tips that can help you drive more app installs. But app advertising doesn't end there. Next, you'll need to find ways to upsell your users and increase engagements. And here's where you'll need a strong advertising strategy again.