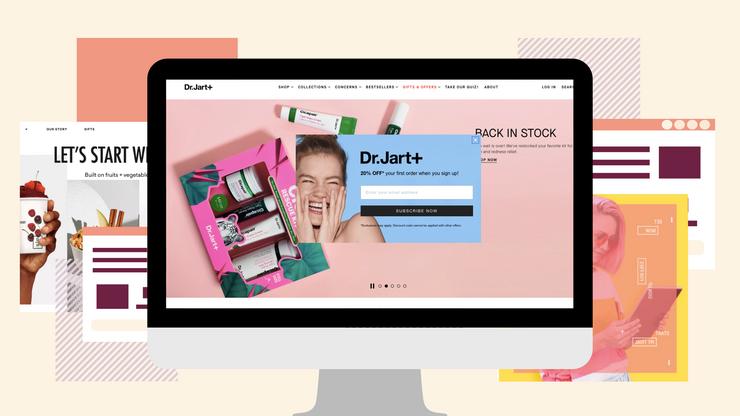 How to Build Great Landing Pages for Native Advertising
We've been running hundreds of native advertising campaigns for our clients and got quite a few insights into what works and what doesn't. This time we decided to share the best practices for landing page creation that we follow ourselves.
Building high-converting landing pages isn't a simple task. On one hand, the value of your offer is crucial to make the whole campaign work. On the other hand, even the most appealing offer might fail to deliver any results when the landing page doesn't look good enough.
In this guide, you'll:
An effective landing page is a perfect mix of a great message, a well-thought structure, and simple but good design. So, let's first figure out how you pick the right message for your native advertising campaigns.
Still looking for the right landing page builder? Check out the review of our favorite landing page builders.
Top ideas for native advertising landing pages
Already have assets that you've used in your previous campaigns? Use them if you feel that they fit the native advertising format. But you shouldn't forget to test them against landing pages crafted specifically for your native ad campaigns.
Here are a few content ideas that work particularly well on native.
Quizzes
Whether you want to drive leads or just build an online presence, landing pages with quizzes are always a good idea.
By offering entertaining or useful questionnaires, you:
Encourage users to interact with and remember your brand;
Establish yourself as an expert;
Collect more information about your prospecting customers;
Capture their contact information to target them with your future marketing campaigns.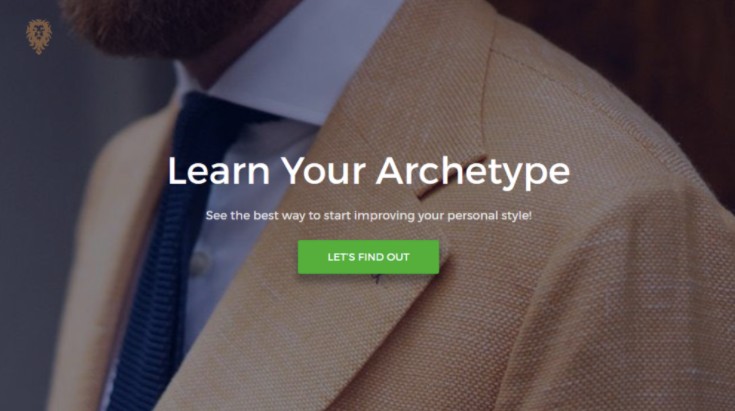 How-to's
The key difference between native ad landing pages and the ones that you'd use on other channels is that native ad campaigns usually include more content.
Users browse news websites when they have time to read, so why not use this opportunity?
How-to guides and other types of educational content will also fit both the awareness and consideration stages of your buyer's journey. Are you targeting a broad audience? A basic guide that defines a problem and a solution to it will work perfectly. Once you've captured your campaign clickers, you can retarget them with your offer, downloadable resources, etc.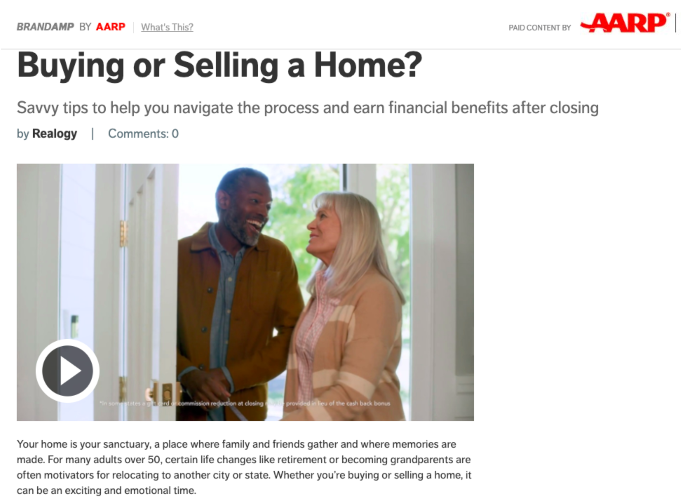 Stories and case studies
If you need to collect audiences for your future retargeting campaigns, this type of content is right for you. Along with building brand credibility, stories will attract people that are potentially interested in your brand, making it easier to define your target audience for sales campaigns.
Moreover, native advertising experts have learned to successfully leverage case studies in sales campaigns. How does it work? You pick a story of how your product or service has helped one of your customers (the more specific you are, the better), attach real-life pictures if any, quote your happy customer, and add 'Buy Now' CTAs that lead to your product page. Just like quizzes, this approach performs exceptionally well on native.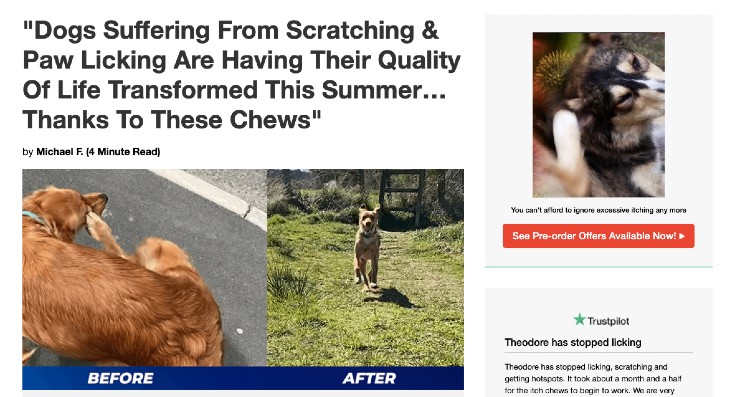 Lists
Do you have a few affiliate products that you want to promote? Group them based on the categories and promote the resulting lists with native ads. This type of content works best on specific occasions, such as holidays, change of seasons, etc. For example, if you're partnering with websites that sell indoor bikes, you might want to promote the list that features 'Best Indoor Bike Trainers for Your 2020 Workout Plan.'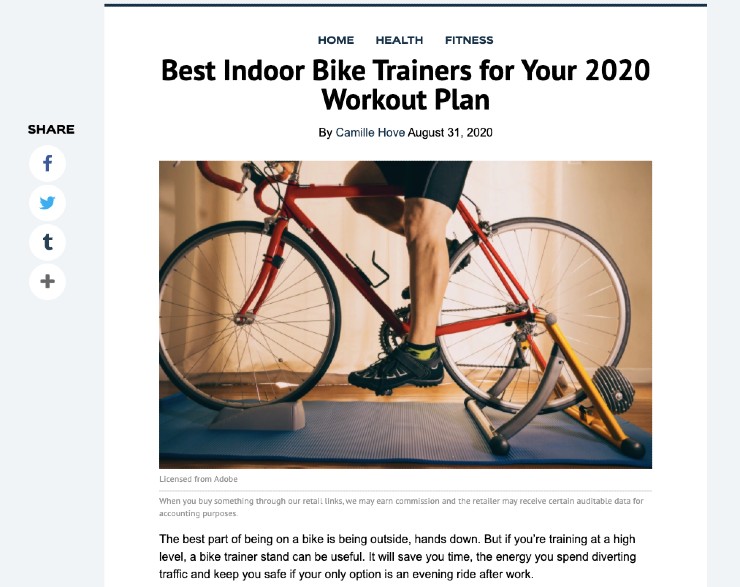 Transactional landing pages
When we talk about typical landing pages, we refer to pages that tell about your product.
These campaigns also prove highly effective when you manage to put them in front of the right audience. Even though it's considered better to target very specific audience segments with sales pages, it's not necessarily the case for native advertising. We usually recommend that advertisers start by targeting broader audiences and then narrow down their reach by going more granular with placements.
You'll also see great results if you retarget your website visitors or previous campaigns clickers with these landing pages.
On-Demand Video Course On Native Advertising
Boost your ROAS with native ads. Enroll now with our limited 30% discount.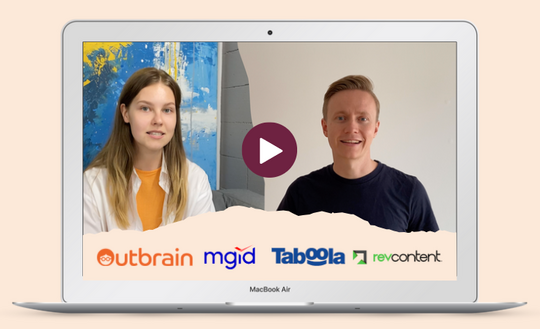 How to create a perfect landing page for a native ad campaign
Now, when you know the top-performing content types for native advertising campaigns, it's time to learn the best practices for creating landing pages that convert.
Align your native ad campaigns with your marketing strategy
Before you even decide on what you're going to promote, you need to define how this campaign will contribute to your overall marketing and sales efforts.
Aiming at driving traffic? Keep in mind that traffic doesn't help much if you don't know how to make use of it. So, when developing content discovery campaigns, make sure your topic not only attracts visitors (and spends your budget) but also has the potential to lead readers further down the funnel.
Want to capture leads? And why do you need your prospects' contact details? Do you already have an idea of campaigns that you'll run to retarget these people? You need to answer these questions to avoid driving leads for the sake of driving leads. Coming up with an engaging idea isn't enough – your lead magnet should also be highly relevant to what your brand offers.
One campaign = one goal
You might have already heard of this rule, but it never hurts to repeat.
Lead generation and sales landing pages shouldn't contain any elements that distract visitors from taking one intended action. Remove excessive navigation buttons and links that lead to other parts of your website.
Never use your homepage
Whatever goal you set, you should never use your homepage as a landing page. But why? There are a few reasons for this:
Homepages usually contain too much information, which might be useful for people looking specifically for your product or service but not for a person that clicks on your ad. Paid advertising landing pages should consist of a few sections that contain all the crucial information about your offering.
Remember the 'one campaign = one goal' rule? Homepages usually include descriptions of all the products or services the company offers, which makes it impossible to set just one goal for such a campaign.
Homepages serve a broader audience than landing pages do.
If you want to promote a product page, it's best to display a presell page before driving visitors to the actual offer.
Make your message as clear as possible
Whether you're promoting a sales page or running a content discovery campaign, the value of your message should be clear from the first words. Use the headline to clearly define what the page is about and most importantly, what's in it for your target audience.
Social proof is key
Customers' reviews will boost credibility of your offer significantly. Make sure to add any positive feedback that you have on your landing pages, regardless of the type of content featured there. Even though it's highly recommended that you use social proof on sales landing pages, it doesn't mean this 'trick' is effective only for these campaigns. Literally any page will benefit a lot from a review or quote featured there.
Here's how Anja Skrba repurposes posts that influencers shared on Twitter to boost the credibility of FirstSiteGuide, a learning hub for marketers and entrepreneurs: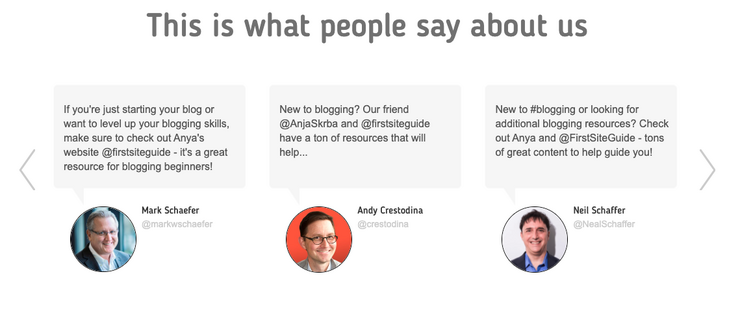 Follow the guidelines of your native ad platform
Every native ad platform provides advertising content policies. For your campaigns to be served on publishers' websites, they should pass the review process which usually takes 1-2 business days.
Let's take a look at the policies of a few native ad platforms:
Taboola landing page policies
Landing pages should be free of typos or poor grammar.
Only quality images that are aligned with the campaign content are accepted.
Hyperlinks and navigational bars should be clearly marked and work correctly.
The language you use in your content should match the language of other campaign items.
Plagiarism is restricted.
Paywalls or registration gates should be avoided unless required by law.
Social media comments and reviews should be real and linked to the source and/or real testimonials.
Images and content should be authorized.
Create an appropriate sense of urgency and avoid using countdown timers.
Company details should be easily accessible on the landing page.
Use the 'Free' term only with the terms or shipping costs clearly disclosed beside the offer.
When mentioning competitors' brands, make sure your claims are easily supported.
All paid endorsements should be followed by appropriate disclosures.
Learn more about Taboola content guidelines here.
Outbrain landing page policies
Clear disclosures required. Phrases, such as "Advertisement" or "Advertorial" must be prominent at the top of applicable pages.
Affiliate marketers must clearly disclose any financial relationship with the company they're promoting.
Any popups or overlays should be easily closed.
Fake testimonials, endorsements, claims, and site logos are prohibited.
Auto refreshing date stamps are restricted.
Scare tactics and fake countdown clocks must be avoided.
The privacy policy link and contact us section should be easily accessible on a landing page.
Landing pages that are promoted in Germany, Austria, and/or Switzerland must include an Impressum (imprint).
Health and finance-related campaigns may require a footer disclaimer.
Any plagiarized content will not be allowed.
Landing pages should not include trademarks or logos that resemble the ones of well-established companies.
Links in content must be labeled accurately and work properly.
Learn more about Outbrain content guidelines here.
MGID landing page policies
Obscene language must be avoided.
MGID doesn't approve any campaigns that offer compensations per action taken on a landing page.
Landing pages promoting software that is automatically downloaded without user consent are prohibited.
Plagiarized or fake content, logos, and other items are restricted.
Advertisers aren't allowed to use celebrities' photos or endorsements without their consent.
Promoting several offers on one landing page is a prohibited practice.
Cloaking and any substitutions committed after a landing page has been approved will be detected.
Navigation bars and links should be clearly marked.
The language used on landing pages should match the language of product pages.
Websites designed to collect personal information in order to disseminate this information are not allowed.
Below you'll find more guidelines from top-notch native ad platforms:
Set up tracking
To figure out what makes your landing pages effective, you should be tracking their performance regularly.
Of course, your native ad campaign performance will depend on multiple factors, including the targeting options, bids, creatives, etc. But in most cases, you can say which factor might trigger this or another performance issue.
That's why a proper tracking setup is essential. When you have a Tracking Pixel installed, make sure you also monitor 'early performance signs,' which are clicks into the funnel, form interactions, initiating checkout, scroll depth, bounce rates, time on page, etc. This information will help you evaluate the effectiveness of every individual landing page, without wasting your budget to collect enough historical data that will tell you the number of conversions isn't worth the budget spent per campaign.
To easily access the necessary data, go to Google Tag Manager and define standard or custom trigger events. These triggers will fire tags that will appear inside Google Analytics or right on the dashboard of your native ad platform.
Test, test, and… test again
Messaging, goals, design, content – these are just a few components that affect the landing page performance. And you never know which combination of different elements will resonate with your target audience unless you check.
To collect useful insights during your tests, you need to define your hypothesis first (e.g. I think forms placed at the top perform better than forms placed at the bottom of pages). Then launch separate campaigns with similar setup that promote landing pages different in one variable. Set KPIs and monitor them until you collect enough data to pick the winner. Repeat with different messages, structures, and texts.
---
Struggling with your current native ad campaigns? Apply for Native Audit. Joinative experts will review your campaigns, identify performance issues, and provide you with workable solutions on how you can improve your native advertising ROI.
For those who want to entrust their native ad campaigns to professionals, we offer native advertising agency services. With Native Managed, you'll enjoy the benefits of native advertising, without going through all the stages of strategy development, campaign management, and optimization.