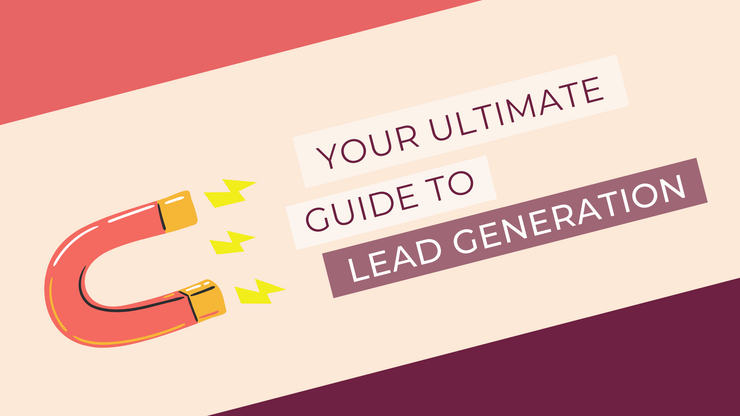 How to Generate Leads Online - The Ultimate Guide
You have a great product. You know your target audience. You might have already built a website where your target audience can learn more about your product. But something is missing to drive conversions.
You need to find a way to initiate consumer interest in your business offering. You also need to capture this interest to turn it into sales later. In marketing terms, the whole process is called lead generation.
In this guide, you'll find everything you need to generate high volumes of quality leads online. We'll start with explaining lead generation and then move to more complex concepts, like creating catchy and relevant lead magnets and aligning lead generation with the marketing funnel.
Bonus: The guide is filled with pro tips and examples by top marketing experts.
What is lead generation?
Lead generation is the process of capturing the contact information of people who have shown interest in the subject related to what your company offers e.g. by downloading an ebook, requesting a quote, taking the survey, etc.
Lead generation is a key part of marketing strategies for both B2B and B2C companies. The technique allows brands to start the communication process with their potential clients without annoying them with cold sales calls.
From the customer point of view, the lead generation process takes 4 main steps:
A visitor lands on your website or landing page after searching for a specific topic or clicking on your ad.
They aren't necessarily ready to buy from your company yet, but they find an asset that they're interested in.
To access the asset, they fill in the form where they leave some contact information (most often, it's a name and email address).
Soon after that, they start receiving follow up emails or seeing retargeting ad campaigns.
For a marketer or business owner, the process will look more complicated:
You do audience research to better understand their pain points.
Based on the learnings, you come up with assets that will bring value to your audience and help them address their pain points.
You also think of how these leads will move further down the sales funnel before you start the campaign. Otherwise, there's a great chance that you gain leads that make no sense for your business.
Now, you can create a lead magnet and build a lead generation form. It's crucial that you set up a solution for tracking incoming submissions.
Next, you identify channels that you'll use to get traction for your lead generation campaign.
Launch.
You or your sales team keeps in contact with leads through follow-up sales calls or automated email series.
Let's pay special attention to the process of creating lead magnets that match your audience's needs.
Lead magnets
A lead magnet is any free asset offered to prospective customers in exchange for their contact details, like an email address or phone number.
A good lead magnet always meets the following criteria:
Relevant. Before you create a lead magnet that you think might work, you need to revisit your buyer personas. A clear sense of who your campaign is intended for is essential to develop a lead magnet that's relevant and applicable.
Valuable. Your goal isn't limited to gaining high volumes of leads. You also need to boost your brand credibility in the eyes of these people and encourage them to keep interacting with your company. To attract people and retain them, you need to give away something really valuable.
Aligned with your business offer. There are tons of ideas that will attract attention. But you should focus on the one that's not only relevant to your audience but also to your business.
Meets expectations. Along with these three characteristics, there's one more important criterion highlighted by Brooklin Nash, Head of Content at Sales Hacker: "I think the #1 factor to consider in creating a lead magnet is that it meets expectations. Nothing is worse than filling out a form for a piece of content you think you want, being disappointed by the sparse report or vague eBook, and then getting hounded by a sales team. If you're going to gate your content for lead generation, make sure you're adding value and knowledge for your prospects from the get-go. They'll be much more likely to want to speak to you."
On-Demand Video Course On Native Advertising
Boost your ROAS with native ads. Enroll now with our limited 30% discount.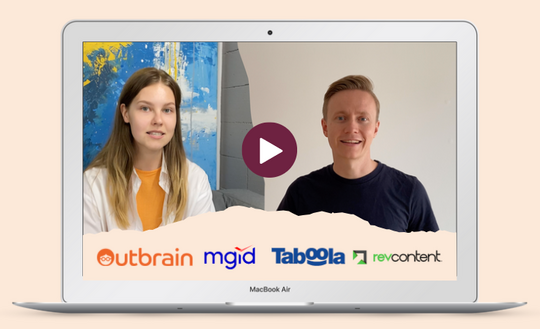 Now you can move on to developing a lead magnet with these key features in mind.
Lead magnet ideas and examples
Ebooks
Ebooks are perfect when you have a series of blog posts on a subject that already perform well, and you know your audience will be interested in downloading a comprehensive guide that fully covers the topic.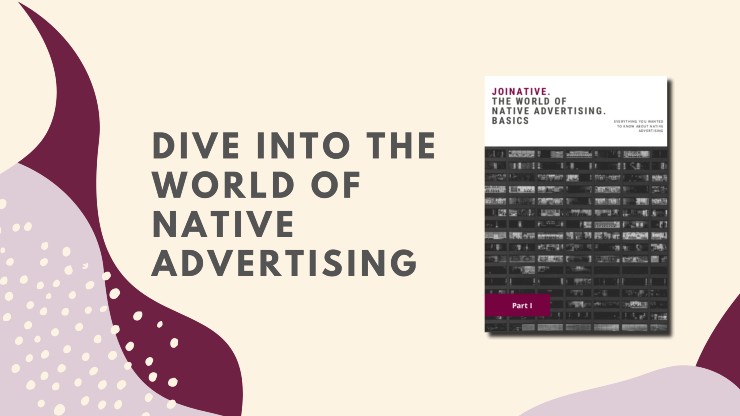 Reports
Reports as lead magnets can work best for B2B companies. All you need to do is to arrange trends from different sources into a well-organized report. Of course, to reach better results, you can conduct your own research, as the Mio team did.
The company surveyed over 200 IT managers and admins to get statistics on the usage of messaging apps at organizations and predict the future for workplace apps.
Dominic Kent, Content Director at Mio says that the report has been distributed across top online magazines and gained traction without any promotional efforts.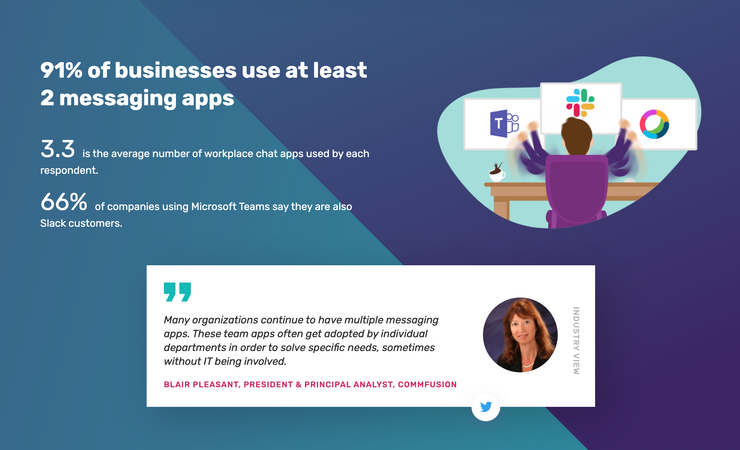 Templates
A template is anything that provides a starting point or an outline for making something.
Soapbox uses agenda templates to generate high-quality leads. The company has basically turned their key product offering into 46 free templates.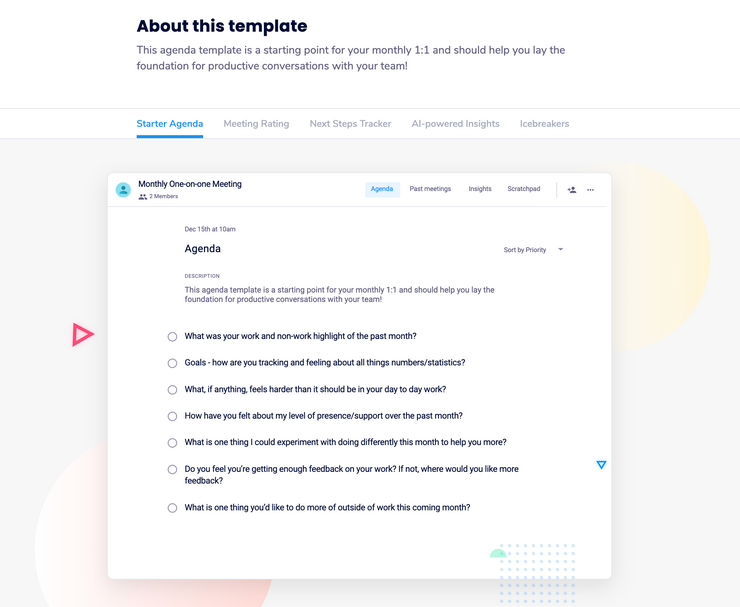 Hiba Amin, Marketing Manager at Soapbox shares: "We took a look at the top-performing blogs on our website (in terms of conversion) and realized that blogs that walked through the agendas of different meetings were converting the highest. They also ranked well on a ton of long-tail keywords.
So, we decided to create a template library that would enable us to target more of these bottom-funnel, long-tail keywords without the time commitment needed to write a blog post for each template."
Al Chen, Solutions Architect at Coda introduced a template for creating simple online meeting polls. He says: "In order to use the template you have to sign up for Coda. I wanted to come up with a page that solves a very specific problem and provides a solution to people asking about this problem on Google.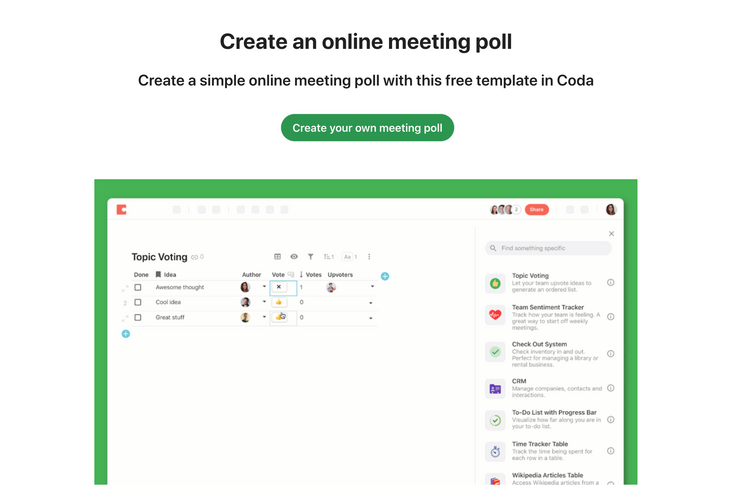 Previous lead magnets didn't have such clear CTAs throughout the page. By explaining the problem, solution, and how the template is the right answer the lead generation landing page helps to guide the potential user down the path to signing up."
Quizzes
Users love taking quizzes. These can be entertaining questionnaires like 'What kind of character would you be in a movie?' or the ones that help to navigate decisions like 'What insurance covers that?'
To generate leads with a quiz or survey, put all your questions first and then suggest a prospect to leave their email address to receive their results. Once they have spent the time to take it, they aren't likely to pass on the final step.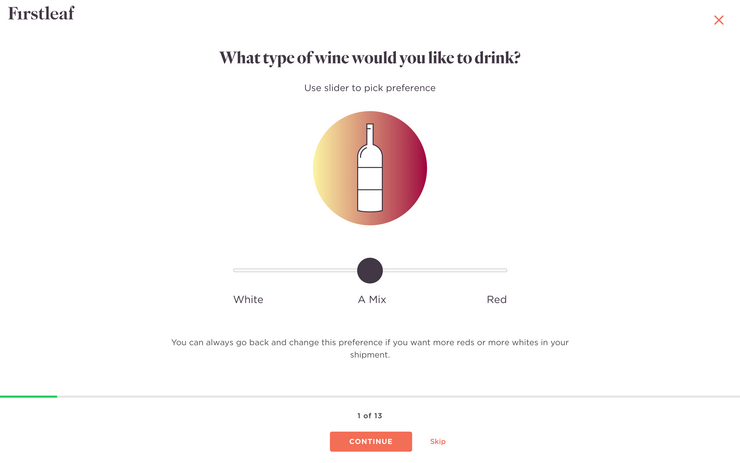 Online events
Have you ever 'saved your seat' at any of the free online conferences or webinars? Regardless of whether you showed up or not, you were a lead.
Online events make great lead magnets for several reasons:
You boost your expert reputation. By hosting webinars packed with valuable information for your audience, you establish credibility and authority for your brand.
You educate your prospects and speed up the sales process. Often, a customer journey takes long. By hosting a webinar, you can speed up the process and help your prospects move from the problem-aware stage right to the product-aware phase.
You can qualify new leads easily (see the 'Qualifying and nurturing leads section for more detail).
Cheat sheets and checklists
These are one-page sheets that are cut straight to some very specific point. To create one, you can simply repurpose your blog post content.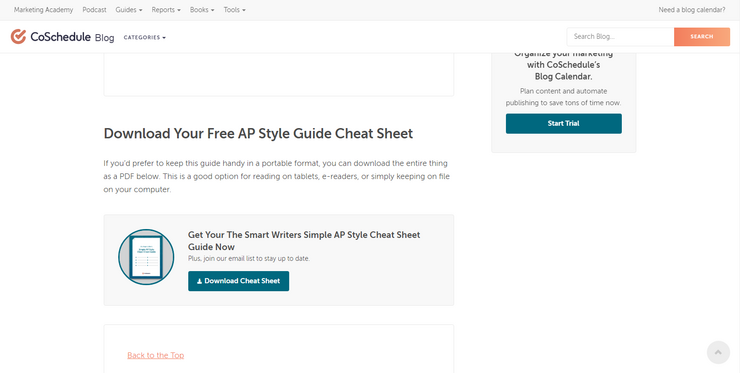 Communities
It's not a lead magnet in the traditional sense. By establishing a niche community on any of the social platforms or messengers (Facebook Groups, Slack, etc.), you get an opportunity to connect with your leads and get even higher engagement. When people see other community members are involved, they also get encouraged to stay active and interact with the content that you publish.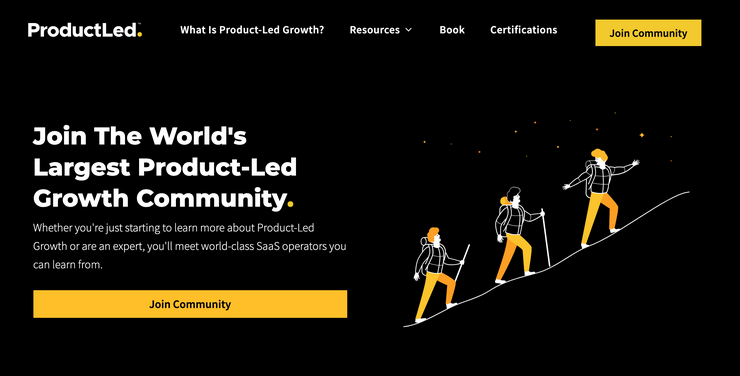 You see that lead magnet ideas are most often content-driven. Jaron Soh, COO at Traktion.ai says: "Lead generation can be powered by a value-driven, content-first marketing strategy. Use your content to get more leads:
The content you create for your blogs or as toolkits can be repurposed to get more leads. Now is a great time to use quality content to scale up your prospecting lists to prepare people for challenges in 2021.
The reason you want to have a content-first marketing strategy for lead generation is so that you provide value to your prospects from the get-go.
To convert content into leads, do this:
Create quality content for your prospects and package it in a beautiful PDF. Get a freelancer from Fiverr to design your toolkit so it looks aesthetically pleasing with nice graphics.

Create a dedicated landing page that explains how great this toolkit is for your niche.

Require an email to download your toolkit. Send the user an email to download this toolkit, so you know their email is real and used.

Bonus: Add your pixels from Facebook to track who has visited the site, and you can retarget them with ads in the future. You can upload these emails on Facebook to build lookalike audiences. You need at least 1,000 emails to do this. This "seed" email list allows you to target people of similar profiles with future ads."
Lead generation and the marketing funnel
From the very first step of identifying your audience's interests and to creating a strategy for turning leads into customers, it's all about the marketing funnel. But before we go any further, let's quickly have a look at the definition of the marketing funnel by SendPulse:
A marketing funnel is a model that shows the way a potential customer goes from becoming aware of your brand to purchasing a good or service. This model involves several stages of customer engagement with a brand.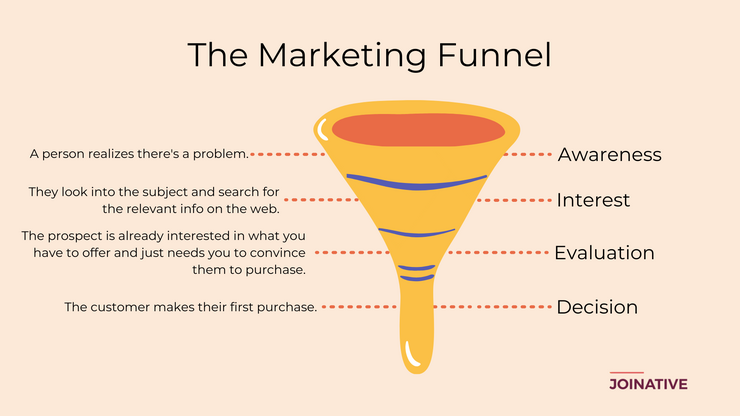 Thus, having a properly built funnel, you won't have problems with defining your audience's needs at different stages – all you'll need to do is to craft every individual campaign for each phase of the funnel.
So, how is lead generation related to the marketing funnel?
When you create a lead magnet with a clear understanding of what stage of the funnel you're targeting, it's easier to build a solid strategy for moving your leads through the sales funnel.
Here's how Alexandra Cote, SaaS and B2B Content Writer and SEO Strategist at MKT Odyssey puts it: "The biggest mistake you can make when it comes to lead generation is forgetting that your leads will pass through at least three different stages. This being said, you want to align your efforts to every single funnel stage so you can meet independent needs. For instance, if you want to gain more leads during the awareness stage, focus on educating instead of selling straight away. You can then use the next stages to get leads closer to your conversion goals. Don't forget about your evangelists though. Think of your current customers as leads when it comes to retention and loyalization."
Say you have an idea of creating a body type quiz. Since the topic might interest a really wide audience, it fits the awareness stage the best. When understanding this, you won't bombard your leads with promotions of your paid workout app, but offer them to learn more about types of exercises and diets that work for their specific body type.
On the other hand, if you were promoting a workout template within your lead generation campaign, you'd be targeting people at the evaluation and decision stages. In that case, in the follow-up email, you can highlight the benefits of your paid app or apply other strategies for driving prospects right to the buying decision.
Christoph Schachner, Head of Growth at WeAreDevelopers stresses the importance of aligning the lead generation process to the prospect's awareness level: "To succeed in lead generation, you first need to map your audience to their stages of awareness. I stick to the following five phases by Eugene Schwartz:
Unaware
Problem aware
Solution aware
Product aware
Most aware
When you define what each stage means for your business it becomes apparent why promoting your case study (most aware) on LinkedIn to a cold audience (unaware) won't get you the results you were hoping for.
And it also helps you understand which acquisition mode you are in.
Are you creating a new product category? Then you will have to put most of your efforts into getting people from the 'unaware' stage to the 'problem aware.'
Do people already know about the problem your product category solves? Then you will have to convince them to try yours.
If you want to be good at lead generation you first have to be good at user research. Find out what topics keep people up at night and write the answer to it in a way that is better than what already exists."
And what if you don't align your lead generation strategy with the marketing funnel?
There's a huge risk that you fail to match your further lead nurturing strategy to the stage a person is at. This means that your prospects will be receiving irrelevant information and hardly ever convert.
Lead generation channels
After you research your audience, revisit your marketing goals, and finally create a lead magnet, you're only halfway to a complete lead generation strategy. To put your campaign in front of your target audience, you need to select efficient promotional methods.
There are different promotion strategies that you can choose from depending on your budget and marketing goals. We'll list the most effective ones.
Your website
After you create a lead magnet, it's important to put it in a prominent place. If you have a website, the first thing you should do is to make sure your visitors will easily find the lead magnet.
On-Demand Video Course On Native Advertising
Boost your ROAS with native ads. Enroll now with our limited 30% discount.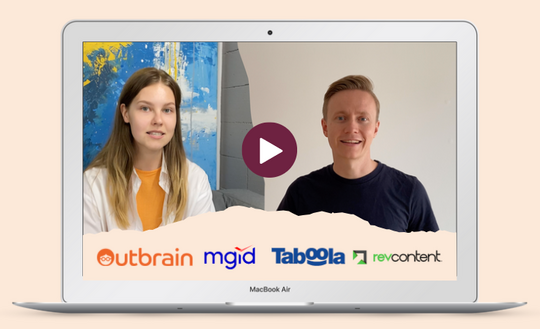 Think about a place where it will live on your website, optimize the landing page for organic search as well, and link to it from other website pages. Some companies have a resource library where they feature all the lead generation content.
It's also a good idea to add banners placed in the most prominent places to catch users' attention. Keep in mind that bombarding your website visitors with different pop-up banners at once can be annoying. Instead, develop one or two dedicated conversion elements at a time (banners, exit popups, etc.).
Paid social advertising
Whether you're running a high traffic website or there is nothing to boast about, paid advertising is the best way to increase your reach.
Running paid social media ads to generate leads is probably the most popular approach. You can find plenty of lead generation ads run by B2B companies on Facebook, LinkedIn, and Twitter. For B2C companies, Facebook might also work well, but LinkedIn and Twitter are replaced by Instagram and Pinterest.
In our guide to 10 alternatives to Facebook ads, you'll find more channels for running effective paid campaigns.
To convert people that click on your ads, make sure to align ad creatives and landing pages so that it's crystal clear what type of content a user will see after they click.
Native Advertising
If you're looking for a channel where you can reach highly involved audiences, native advertising is the right choice.
With this advertising technique, you can distribute your ads across publishers' websites, like news outlets, blogs, and other resources. Unlike Google Display ads, native ads fit the form and feel of the editorial content, which helps to combat banner blindness and encourage users to view your campaign content.
How do you control what websites your ads are displayed on? First of all, every native ad platform has an exclusive network of publishers. When selecting a platform, you can check what kind of websites they partner with and decide whether it's the right fit for you or not. For instance, Taboola and Outbrain have strict requirements for publishers to ensure they serve advertisers' ads only on top-notch websites.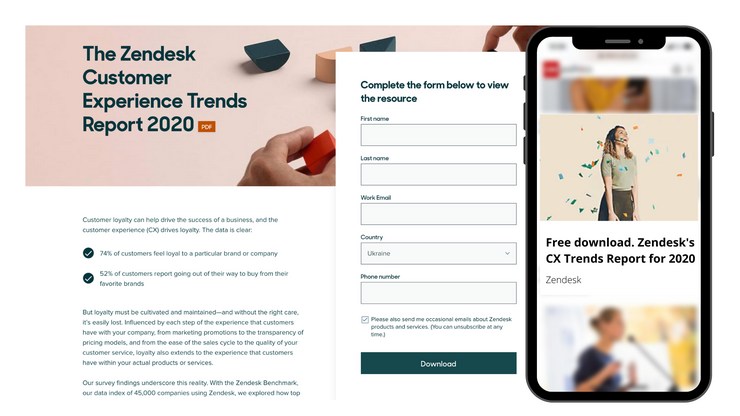 A lead generation native ad displayed on CNN within the Outbrain widget.
Interested in getting started with native advertising? Contact us to learn more about the opportunity.
Qualifying and nurturing leads
Once you gain a lead, you should follow a documented process for qualifying them and mapping out their further journey.
First, what does it mean to qualify a lead?
Lead qualification is the set of activities aimed at evaluating how likely a person is to become your paying customer.
By adding a brief survey to the lead generation form that a prospective lead should fill in, you can get enough information to prioritize leads and create customized funnels for them.
Datis Mohsenipour, Director of Marketing at HeyOrca suggests that you add a survey as an optional step after a lead submits the form: "Qualifying leads is a delicate dance. Ask too much - your conversion rate will likely drop. Ask too little - you might find yourself wasting time with "tire kickers" or folks who are higher up in the funnel. What if you can get the best of both worlds? Enter: the breadcrumb technique.
The breadcrumb technique, introduced to me by the folks at KlientBoost, leverages compliance psychology to gather additional qualitative data from prospects after they've submitted the form. Simply put, break your form up into 2 or 3 steps.
I've witnessed a 30% increase in landing page form submissions when applying this technique using a 2-step form. I pushed it even further, by adding optional qualitative questions on the thank you page. To my surprise, 50% of prospects filled the optional qualitative form fields."
Surveys aren't the only method to qualify leads. Depending on the lead magnet that you use, there might be different ways a lead shows their interest in your company. For instance, if you host a webinar, the easiest way to qualify leads that signed up is to check how many of them made it to the event. When you split your mailing list into people who attended the webinar and those who missed it, you can create different funnels for every resulting list.
What about lead nurturing?
It's not enough to generate leads as they won't automatically turn into paying customers. You need to nurture them.
What's lead nurturing?
Lead nurturing is the process of building relationships with potential customers by sending regular messages with personalized and relevant content.
By nurturing your leads, you get them to move through the sales funnel. The nurturing method highly depends on your industry, business goals, marketing funnel, and many other factors.
It's common to create automatic email campaigns to start sending messages to a lead whenever they fill in the form. On the other hand, some companies opt for a more personalized approach and nurture leads through phone calls.
Whichever nurturing technique you select, it's crucial that all your marketing efforts are aligned with your sales team strategy.
Want to get more leads? We know how to build a strong lead generation strategy and gain leads with the help of paid advertising. Get in touch to learn more about our services.