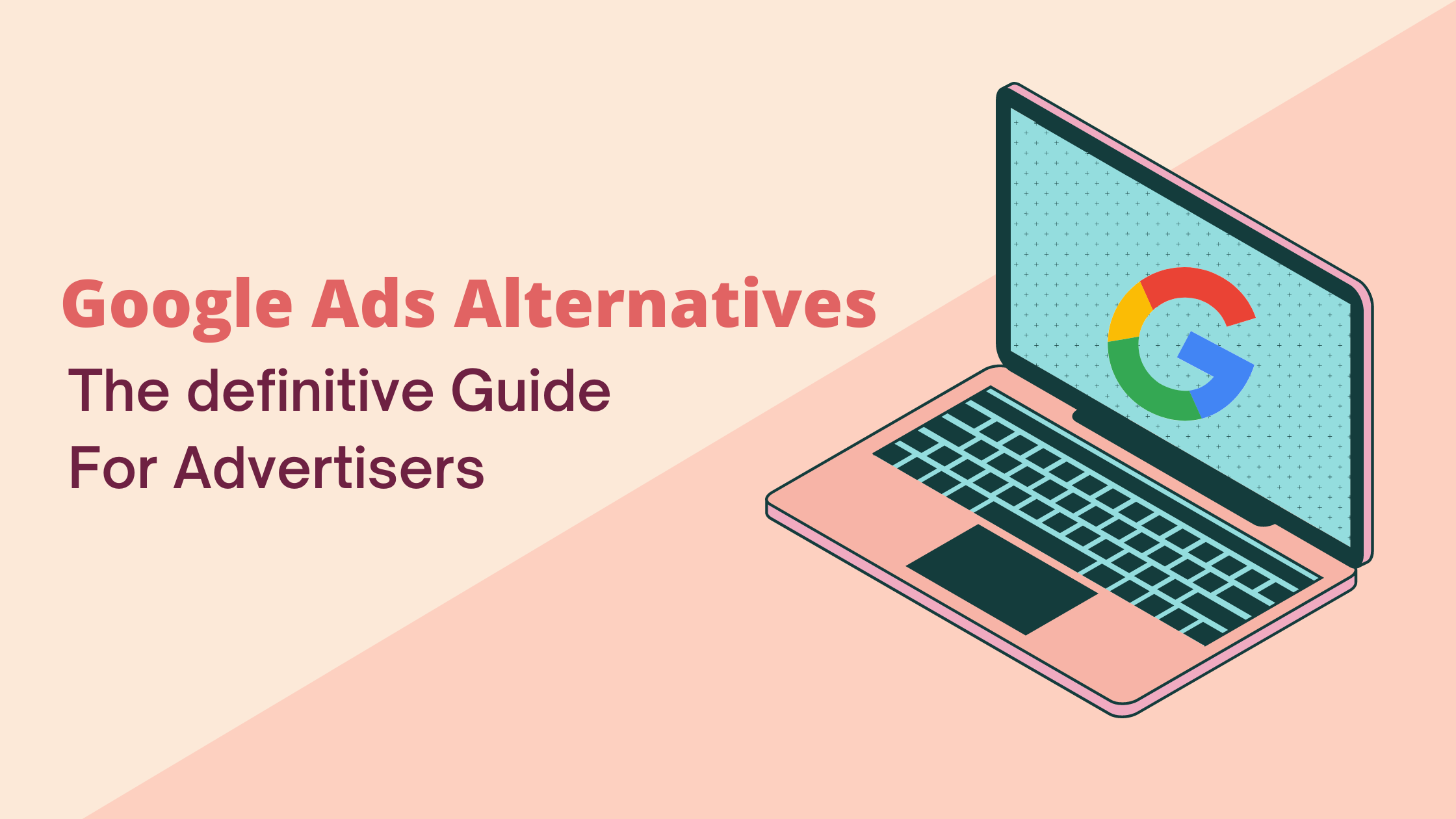 10 Best Google Ads Alternatives in 2022
With a variety of advertising options and the wide reach of the Google partners Network, Google Ads is still considered to be the best advertising platform by most marketing professionals. However, that doesn't mean that you should focus all of your effort and advertising budget on one platform alone.
Whether you want to add different channels to your advertising strategy in order to reach a wider audience or switch to a different platform altogether, there are plenty of choices to pick from. Your choice depends on the products and services you are promoting. From Facebook and LinkedIn to Taboola and Outbrain ads, you are sure to find an effective platform that suits your advertising needs and can potentially deliver even better results.
In this article, we will explore the many great alternatives to Google ads, highlight each platform's pros and cons, and help you decide which one is the best fit for your goals.
Why look for alternatives to Google ads?
With around 4 billion active users and 5.6 billion searches every single day, there is no doubt that Google offers advertisers the possibility of reaching every audience segment imaginable. It also provides a variety of advertising options from display and search ads to video and shopping ads, combined with a set of very advanced targeting options. With this in mind, you can be sure the platform can get your message in front of the right audience, helping you drive more traffic to your website, increase sales, or generate leads for your business.
On-Demand Video Course On Native Advertising
Boost your ROAS with native ads. Enroll now with our limited 30% discount.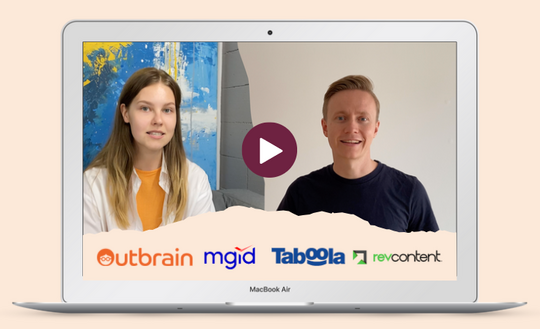 However, as great as that may sound, there are many reasons why companies look for other options for their advertising efforts, with the biggest one being the cost.
The competition on the platform has led to constant increases in the cost per click (CPC). According to Statista research, a single click can cost you up to $20, especially if you are advertising in the highly competitive categories of finance, insurance, or law.
Advertising experts claim that high CPCs should not affect profitability if the campaigns are optimized properly with a focus on delivering high ROI. It is also evident that companies with high budgets and highly experienced advertising departments are able to run effective campaigns on the Google ads platform. This may be a different story for smaller businesses and people who are trying to set up and optimize their first campaigns. The high costs and the level of competition, combined with the need for constant attention and optimization efforts, may simply make the platform not a viable option, especially compared to some of the existing alternatives.
Here is our list of the 10 best Google ads alternatives in 2022.
The best alternatives to Google ads
1. Microsoft Advertising (Bing ads)
Starting off our list of the best alternatives to Google ads, we have Microsoft advertising (Bing ads).
Audience size: 935 million users worldwide
Who's a good fit: Great for both B2C and B2B companies and a large variety of products and services.
Microsoft advertising, formerly known as Bing ads, is the closest and most common alternative to Google ads out there. Google may still have by far the largest user base, with a staggering 92% search engine market share, however Bing with a 2.5% still serves around 935 million users every month. It's also important to note that most of the Yahoo search engine results are powered by Bing.
With the large majority of companies focusing their advertising efforts on Google, Microsoft advertisers still enjoy the benefits of lower competition and as a result CPCs that are 33% lower than Google ads. This makes the platform an ideal choice especially because of cheaper search ads.
Microsoft ads will appear on Bing and Yahoo search results, on all websites in the Microsoft partners network, and on all Microsoft devices. The platform offers a variety of tools like automated bidding, a keyword planner tool, ad preview tool, and more. As far as targeting options go, it allows you to choose where and when your ads will be shown based on: geographical location, day of the week, time of day, gender, age, and device.
Available ad types
Responsive search ads: - These are search engine ads. The main difference is that a big part of the ads creation and optimization is done automatically by Microsoft's platform. All you have to do is provide a few different descriptions and titles and Micrisoft will identify the best performing combinations for you

Dynamic search ads: - Search ads that are created automatically based on the different user's search queries and the content of your website.

Product ads: - These are the equivalent of Google's shopping ads, showing an image of a product accompanied with the price and description.

Microsoft audience ads: - Microsoft's native ads, shown on the Microsoft partners network.

Multimedia ads: - Image and text ads.

Expanded text ads: - Text ads that consist of several parts (title, description, etc).

App install apps: - Ads that closely resemble text ads with the main goal of driving app installs by providing a link directly to the app store.
2. Facebook ads
The second option in our list of the best Google ads alternatives is Facebook advertising.
Audience size: 2.9 billion users worldwide.
Who's a good fit: Great for B2B and B2C products and services in any category.
Founded in 2004, Facebook has evolved into the biggest social media platform, serving around 2.9 billion users worldwide and has since leveraged their enormous user base, to become one of the biggest advertising platforms, second only to Google.
The platform offers advanced targeting options based on: Location, Demographics, Consumer Behaviour, Interests, and Connections. Retargeting is also possible, by making use of the Facebook pixel to track and target users who have already shown interest in your product or similar ones in the recent past. In combination with its large user base, Facebook's detailed targeting options make it possible to advertise directly to any audience interested in a specific niche, saving more advertising dollars in the process.
Facebook's ad manager can also automatically optimize campaigns towards a set objective. The main objective categories are: awareness, consideration and conversion with each one offering more detailed sub options for better optimization towards your desired results.
At this point, it's important to mention that Facebook has a very strict set of rules when it comes to advertising on the platform and for this reason it's common for a lot of professionals to get their accounts banned, even for no apparent reason. Don't worry though, if that ever happens, you can read our guide on how to deal with a disabled Facebook ad account.
Available ad types
Image & Video ads: These are in-feed ads in the form of images or videos.

Carousel ads: Ad format that allows the combination of multiple images or videos in a single ad.

Collection ads: Ads that showcase multiple products from your Facebook's store catalogue.

Ads on messenger: Messenger ads are direct messages to your target audience through the messenger app.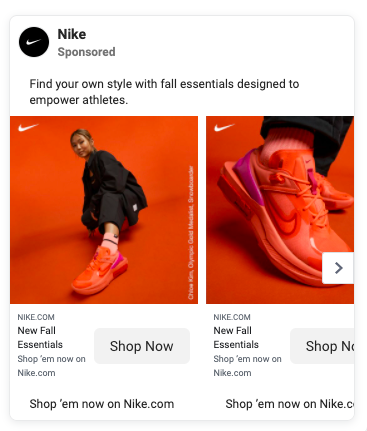 3. Native ads
Native ads are third on our list of great Google ads alternatives.
Audience size: With native ads, the audience size depends on the platform of your choice. For example, Taboola's network reaches 1.4 billion unique visitors every month.
Who's a good fit: Suitable for any product and service category
What are Native ads? Simply put, native ads adopt the editorial format of the site they are hosted on, blending in with the content of each page. This fact makes native ads a very effective form of online advertising, since they don't disrupt the reader's user experience. Here are some examples of native ads featured on the CNN website.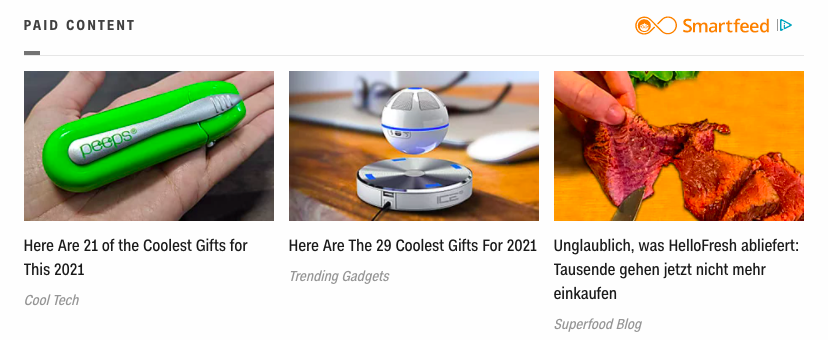 Today, native advertising is being successfully used for a variety of different campaigns and goals. From e-commerce, SaaS and small businesses, to affiliate and demand generation marketing, almost all companies could benefit from adding native ads to their online advertising campaigns.
An important benefit of Native advertising is that it reaches audiences on a very wide scale, rivaled only by Google and Facebook. In fact, a comscore report on Taboola showed that the platform reaches almost half of the total internet users worldwide, and more desktop users than Facebook. By working with native ad platforms like Taboola or Outbrain, advertisers can place their ads on thousands of websites that are part of the platform's publisher network. Here is a list of the biggest native ad platforms to consider for your campaigns.
Most platforms offer targeting options based on location, interests, browser, and device in order to help advertisers show their ads to the most relevant people. Retargeting is also possible with native advertising.
Native advertising is a more affordable option than a lot of other platforms, with the average CPC being around $0.40 for desktop and $0.60 for mobile campaigns.
Available ad types
Text ads
Image ads
Video ads
Carousel ads
Want to become a native? As effective as native ads can be, there is definitely a steep learning curve involved in running them with success. This is why we've put together the Ultimate course on native advertising. We've covered everything you need to know – from setting up your first campaigns, to testing, optimizing, and scaling them effectively. The course is live now so don't miss out on adding native to your advertising arsenal.
On-Demand Video Course On Native Advertising
Boost your ROAS with native ads. Enroll now with our limited 30% discount.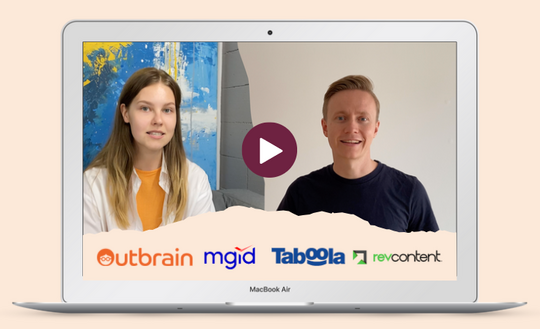 4. LinkedIn ads
Audience size: LinkedIn has a user base of 660 million proffesionals.
Who's a good fit: It's a great fit for B2B and SaaS companies.
LinkedIn is the largest online network for professionals and businesses, counting over 660 million active users. With the ability to reach the decision makers within different organizations, the platform is an ideal place to advertise for B2B and SaaS companies. LinkedIn ads are especially effective for B2B lead generation campaigns. Leads that come from LinkedIn are 220% more likely to convert than Facebook leads.
However this comes at the cost of a higher average CPC, generally around the $5 mark, with the minimum CPC being $2. This means that in order to run profitable campaigns on LinkedIn, your company needs to generally have a high customer LTV, normally around the $3-5k range.
Targeting options: LinkedIn offers a set of precise targeting options that allow advertisers to target their desired audience based on job title, industry, company name, and professional interests. Retargeting is also possible with LinkedIn ads.
Next, let's see the available advertising types offered by the platform.
Available ad types
Text ads: Ads that appear at the top or sidebar of the feed.
Messaging ads: Ads in the form of direct messages you can send to your target audience.
Sponsored ads: This type of ads appear in the feed and take the form of a single image, video, or carousel.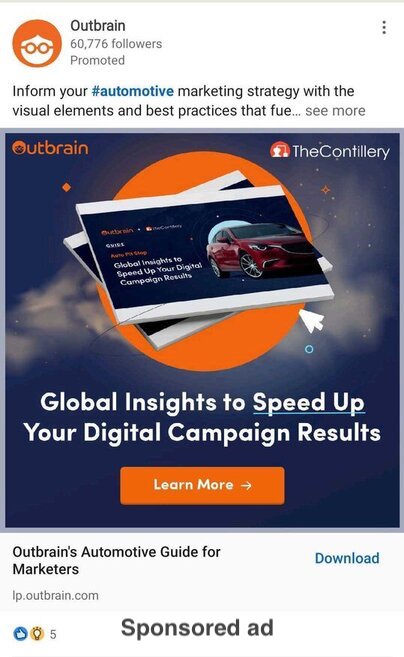 5. TikTok ads
Audience size: 1 billion monthly active users in 2021.
Who's a good fit: Great for B2C products or services in any category.
Since its release in 2016, TikTok has taken the world by storm, amassing over 1 billion users worldwide and becoming the #1mobile platform for short-form videos.
With almost half its user base around the ages of 18-24 years old, TikTok is an ideal solution for B2C companies that want to target that specific demographic. However, even if your goal is to reach a slightly older audience, you shouldn't shy away from advertising on TikTok. Currently, the age groups of 25-44 years old make up 26% of TikTok's total user base, and that number is steadily increasing.
Just like Facebook, TikTok offers to optimize your campaigns based on a variety of advertising objectives. Some of the campaign objectives are: reach, traffic, app installs, lead generation, and conversions. Choosing the right objective will have a huge impact on its performance, so make sure to pick the one that is better aligned with your goals.
Due to the type of content, as well as the platform's culture, TikTok offers higher engagement than other social media platforms, with its top influencers reaching engagement rates of nearly 18%. However, the cost of advertising on the platform can be quite expensive for a lot of companies. The minimum campaign budget is $500, with the cost per thousand impressions (CPM) starting at around $10.
One of the biggest factors that can affect the campaign cost is the type of ad you choose. Let's take a look at all the available ad types that TikTok offers, to help you decide which one is the best fit for you. Also, if you want to learn more about how to run successful TikTok campaigns, be sure to read our complete TikTok advertising guide.
Available advertising options
In-Feed ads: These ads are placed in users' feeds and are normally the most affordable choice for smaller companies.
Brand takeover: A full screen image that appears when users open the app. It's the most expensive ad option on TikTok.
TopView: Similar to brand takeover, TopView ads cover the entire screen with the main difference being that they appear a few seconds after the user opens the app
Branded hashtag challenge: With these ads, Brands can create authentic hashtag challenges in order to better engage their audience
Branded effects: Ads that use AR technologie to promote brands using 3D objects, face filters and more
Spark ads: Ads that promote other creators' organic posts. When your customers create content around your product or service, you can promote these videos to your target audience.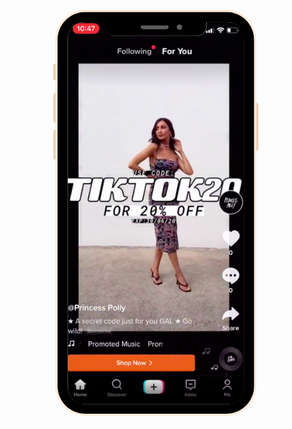 6. Twitter ads
Moving on from TikTok, we have a more traditional social media platform that can deliver great results as a Google ads alternative.
Audience size: 211 million monthly active users.
Who's a good fit: B2C and B2B companies.
With millions of unique monthly active members, using Twitter for both professional and personal purposes, the micro blogging platform is currently a great place to reach new audiences and advertise a variety of different niches.
Similar to Facebook and TikTok, Twitter ads offer the option of selecting a main campaign objective and will make sure to optimize your campaigns in order to help you achieve your desired goal. The three main objective categories are: awareness, consideration, and conversion. Whether you want to drive up your audience's engagement or strictly increase sales by driving more traffic to your website, you are sure to find an objective that will suit your needs.
Targeting on Twitter ads is another great feature of the platform, offering the options of keyword as well as hashtag targeting. With hashtag usage being a big part of the platform's functionality and culture, helping users keep track of different topics and interests, it can also become a powerful tool for advertisers that want to target specific niches.
As far as the cost goes, Twitter ads can start as low as $0.50 per action, all the way up to $200,000 daily, and heavily depends on the type of ad used for a specific campaign. Now, let's take the time to look into each specific Twitter ad type.
Available ad types
Promoted tweets: Similar to Facebook, Twitter offers to run ads that fit seamlessly into the feed.Twitter ads look like -regular tweets and appear in the feed with the "promoted" label.
Promoted accounts: Ads that promote your company's entire account by placing it in the user's timeline, search results and the "who to follow" section.
Promoted trends: The most expensive out of all three ad options, these ads are featured in the "trends for you" section of the user's timeline.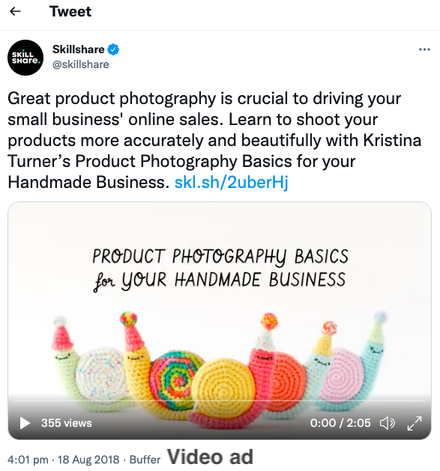 7. Amazon ads
Audience size: Amazon counts 175 million monthly active users in 2021.
Who's a good fit: E-commerce
A great alternative to Google Shopping ads for e-commerce companies. Just like people using Google for researching products, shoppers on Amazon generally know what they want to buy and are much closer to the end of their customer journey. This makes the platform ideal for companies that want to sell products online.
On-Demand Video Course On Native Advertising
Boost your ROAS with native ads. Enroll now with our limited 30% discount.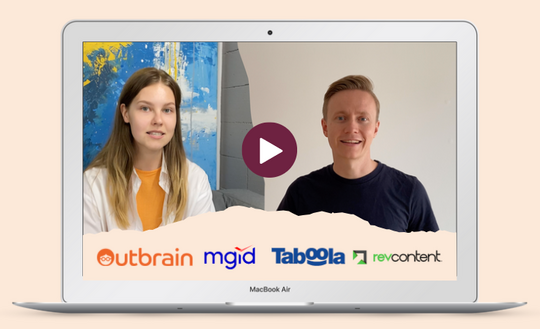 Advertising on Amazon will place your products at the top of the search result pages and help you get ahead of the fierce competition that the platform is known for. Amazon also offers other types of ads, like display, video and audio, that will also appear on different websites in their ad network.
As far as the cost of advertising goes, it is generally a cheaper option than both Google and Facebook, with the average CPC for shopping ads being around the $0.40 mark.
Available ad types
Sponsored product ads: Amazon's equivalent to shopping ads, these are PPC ads for individual products listing that appear on shopping results.
Sponsored Brand ads: These ads also appear in the shopping results but feature multiple products, as well as the brand logo.
Video ads: Video ads that appear on Amazon's publisher network.
Display ads: Display ads with automatically generated ad creatives.
Audio ads: Ads that play on Amazon music as well as Alexa enabled devices.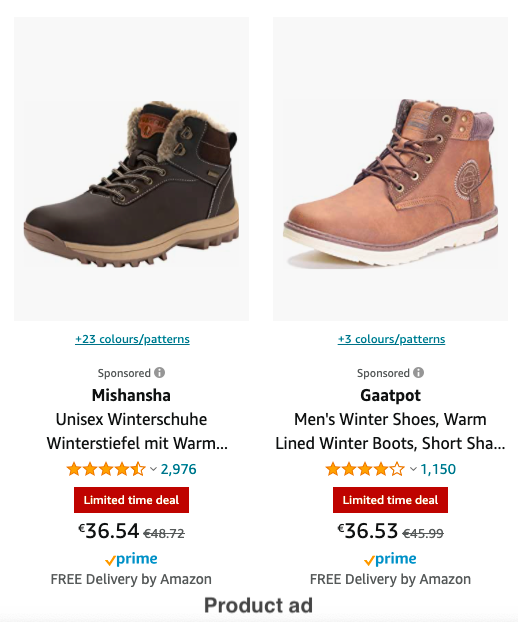 8. Reddit ads
Audience size: Over 430 million monthly active users.
Who's a good fit: Great for a variety of B2B products and services.
Reddit is the largest and most popular online forum in the world. It's chosen by millions of users who want to find information and hold discussions about countless different topics.
Companies in all kinds of niches can take advantage of the platform and target their prospective customers simply by advertising on the relevant subreddits. Reddit also offers a few targeting options based on location, interests and device, in order to place ads in the feeds of the most relevant users.
Also, with a budget as low as $5 for running self-serving ads, Reddit is really affordable to get into for people that want to give new advertising options a shot.
Available ad types
Promoted posts: These ads come in the form of pinned posts that appear in specific subreddits.

Display ads: Generally a more expensive option, display ads will show up within the page's sidebar.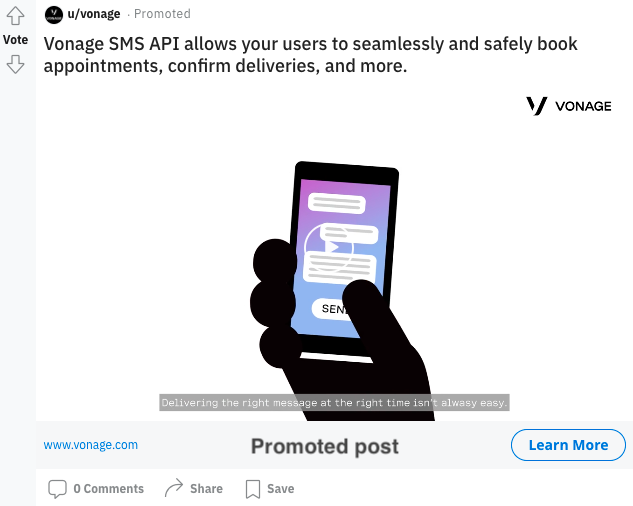 9. Quora ads
Audience size: 300 million active users.
Who's a good fit: B2B as well as SaaS companies.
Quora is regarded as the most popular Q&A platform on the internet, used by millions of users seeking information on all kinds of different topics.
Running ads on Quora is a great way for companies to establish themselves as experts on a specific niche, while at the same time showcasing their own products and services. The option of targeting specific topics, can ensure that your ads will be placed in the most relevant discussions and shown to users looking for a solution to a certain problem, with a higher chance of converting.
Available ad types
Image ads
Text ads
Promoted answer

10. Pinterest ads
Audience size: 444 million people use Pinterest on a monthly basis in 2021.
Who's a good fit: Pinterest is a great fit for e-commerce, especially in the interior design, food, as well as arts and crafts categories.
Millions of passionate users on Pinterest use the platform as a tool for content discovery based on their interests and hobbies. This makes the platform ideal for brands that can offer content that deeply resonates with Pinterest's user base, while working wonders on the early customer journey stages of consideration and awareness.
Depending on the type of product, and with the help of Pinterest's ad targeting capabilities, companies advertising on the platform can see outstanding results. Based on Pinterest's data, an incredible 85% of its weekly users from the US have made a purchase after coming across a branded pin.
But what kind of ad types are available on Pinterest? Let's take a deeper look.
Available ad types
Promoted pins: Ads that look like regular pins with an image that appears in the feed.
Buyable pins: Very similar to promoted pins, these ads feature clickable elements on an image that let users directly buy a product from the pin
Promoted video ads: These are similar to promoted pins, but an image is replaced with a video.
App install ads: These ads act similarly to promoted pins and video pins but have a link that lets users directly download an app.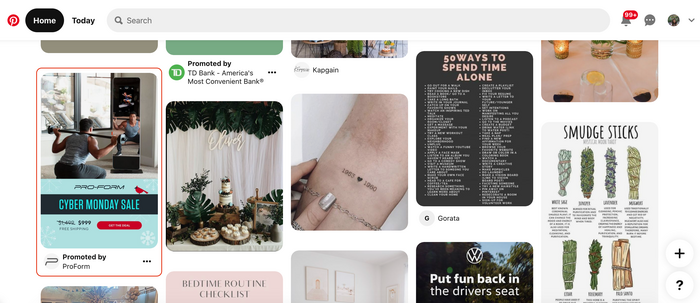 Which Google ads alternative is right for you?
Depending on your goals and available advertising budget, focusing all of your efforts on Google can be detrimental to your campaign's success. We highly recommend checking out some of the great alternative options on our list. You will definitely find a platform that will deliver amazing results.
If you are interested in leveraging the effectiveness of native ads, we at Joinative can help. With our native advertising services, we offer to run campaigns that deliver results, and have helped many companies achieve their goals.