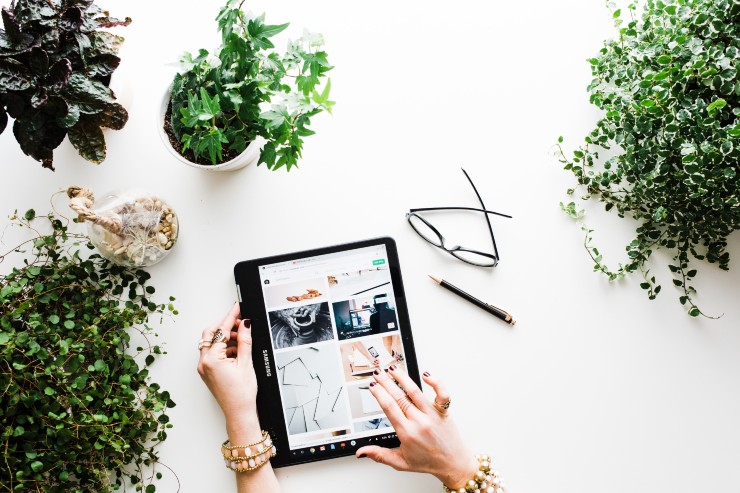 How to Nail Native Advertising for eCommerce
How to drive traffic to an online store? This is an open question for every eCommerce marketer or site owner. Native advertising can be the answer.
Running a native ad campaign is the right choice for brands that want to reach new audiences or retarget existing customers. With native advertising, you can target different audience segments with customized creatives and gain loyal customers with little effort.
So how do you set up a native advertising campaign that will help you reach your eCommerce performance goals? Although native advertising does have multiple benefits, it's effective only when done right.
Note: If you haven't run paid advertising campaigns yet, it's better to have someone to guide you through this process first. Check out Joinative's native advertising consultancy services and learn how to manage high-performing native advertising campaigns yourself.
If you already have paid advertising experience, read on to improve your skills and learn how to run an effective campaign for eCommerce.
The benefits of native advertising for eCommerce brands
By the end of 2020, advertisers will devote almost two-thirds of display budgets to native ads, says eMarketer. Why is the impact of native advertising growing so rapidly? The answer is simple, native advertising is just effective.
While brands keep spending fortunes on social and search paid ads, the costs (and efficiency) of content discovery platforms will let you spend your budget more wisely and increase ROI.
Native ads deliver better engagement metrics than any other type of traditional display advertising. Native ads usually have higher acceptance rates, conversion rates, and they have been registered an 18% higher lift of purchase intent compared to banner ads.
Did you know 70% of users claimed they would rather discover products or services through content than traditional advertisements? And it's understandable – consumers are tired of pushy banner ads and want to see quality content that provides value.
What's even more important for eCommerce is that one-third of Millenials say they've purchased a product after seeing sponsored content. This fact proves that investing in native advertising, you'll see more sales as opposed to bombarding your prospects with overly promotional ads.
All facts considered, we can conclude that native advertising will deliver the following benefits to your eCommerce brand:
Increased brand awareness
Credibility
Higher engagements
Decreased time-to-purchase
More sales
To learn what you should do to enjoy these benefits, let's move on to the next section.
How to run a successful native campaign for eCommerce
As has been said, getting positive results from native advertising is possible only with a well-crafted campaign. Now, we'll look at the guidelines you need to follow to make eCommerce native advertising work for you.
Pick up the right native advertising platform
Mind that the choice of the native advertising platform(s) to go with will have an impact on the effect of your campaigns.
There are 1000+ native ad networks that provide different targeting options, partner with different publishers, and have different bids. So, instead of rushing to start a campaign on the most popular (or the cheapest) platform, spend some time researching which platform would deliver better results for your business.
Do you have any recommendations from other brands? Do you want to advertise to the audience interested in the specific topic? Maybe, there is a platform that works best when it comes to targeting the countries you want to reach? Every detail matters when it comes to selecting the platform for your future campaigns.
Here are a few native advertising networks you might want to consider for promoting your eCommerce site:
You can find more networks in our list of the top native advertising platforms.
Define your native advertising goals
You can't build a strategy without setting clear goals first. Before you start selecting content for your upcoming campaign or looking for the best practices to create engaging ads, think of the objectives native advertising should help you achieve.
What about SMART goals?
While you might have already set long-term business objectives, it's crucial that you define SMART goals for every native advertising campaign.
SMART stands for specific, measurable, achievable, relevant, and time-bound, and these goals will let you measure how you're doing it on your way to reaching a bigger objective.
Here are the examples of objectives and SMART goals you might want to set for your upcoming campaign: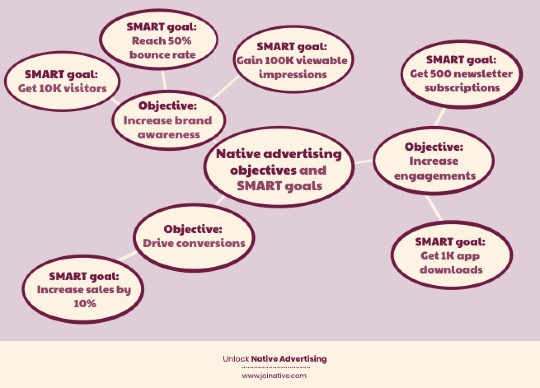 Remember that it's also important that your native advertising goals are aligned with your marketing objectives. If you want to gain 10K website visitors with the help of native ads, you need to understand how this achievement should contribute to your overall marketing efforts. Have you developed content that will retain your visitors on the website and lead them through the conversion funnel? Will you retarget those visitors with your future campaigns? Whatever goal you set, it should correlate with your overall game plan.
Note: As native advertising may not only deliver conversions but also have a significant impact on your customer's path to purchase, you'll need to learn to measure its input to the conversion path. This is where our article on native advertising KPIs will be useful.
Align your campaigns with your buyer's journey
Every marketing campaign should target the specific audience in the specific stage of the buyer's journey. You should have a clear understanding of who will see the content you promote and how it should help them come to a purchase decision.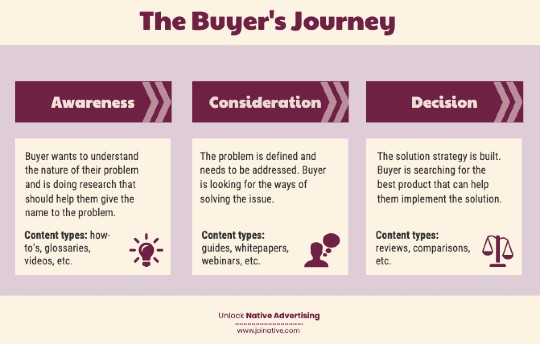 Awareness stage
Native advertising will help you reach the basic goals you may set for the awareness stage:
targeting new customers
building awareness
entering new markets
generating leads, etc.
Being in the awareness stage, prospects only acknowledge their problem and start looking for the decision. If you want to reach these prospects with your native advertising campaign, you need to create the relevant content first. This content should be addressed to the wide range of prospects and focused on their pain points.
At this stage, you shouldn't talk about your brand a lot. Your customers still need the answers to their questions and not the overly promotional content.
Although campaigns aimed at driving brand awareness aren't supposed to drive conversions, these are one of the most effective campaigns. Promoting valuable content, you'll not only build in new leads but build trust and credibility that are even more important in the long run.
What about targeting options?
In order to achieve the best possible result, your awareness campaign should be seen by as many relevant users as possible. To exclude completely irrelevant audiences, you can configure demographics, location, publishers' websites or interests of your target audience.
On-Demand Video Course On Native Advertising
Boost your ROAS with native ads. Enroll now with our limited 30% discount.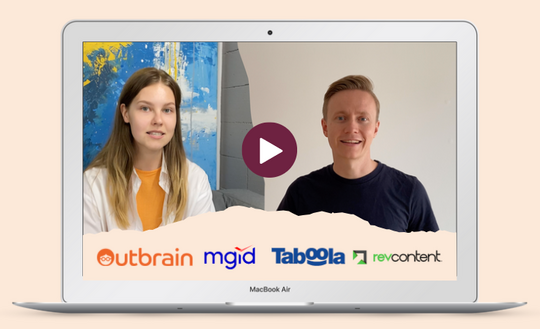 Consideration stage
Once consumers have identified their problem and decided to find the solution, they move to the consideration stage. Here they need content related to the product that can help them address the issue. The following content types will work best for eCommerce:
Listings – provide the lists of products that could be useful on the occasion. If you promote seasonal products, use it to your advantage (e.g. start promoting the post about 'Top 10 uncommon Christmas gifts' in November).
Product usage examples – show how your products can be useful to the audience.
Quizzes – offer them to select the right product based on their answers to the quizz. While assisting your prospects in their search for the best solution, quizzes also help you capture leads faster.
Native ad campaigns targeted at people who haven't reached the decision stage usually aim to capture prospects' email addresses or drive app downloads. This will let you nurture relationships with your prospecting customers and gently drive them to the purchasing decision with further content marketing efforts.
What about targeting options?
Trying to reach people at the consideration stage, we recommend that you go with remarketing. To ensure people seeing your native ads are ready to interact with your brand, retarget your website visitors and lookalike audiences (if possible).
In case you don't have enough website visitors to target, think of how you can make your ads specifically appealing to people who are in the decision stage.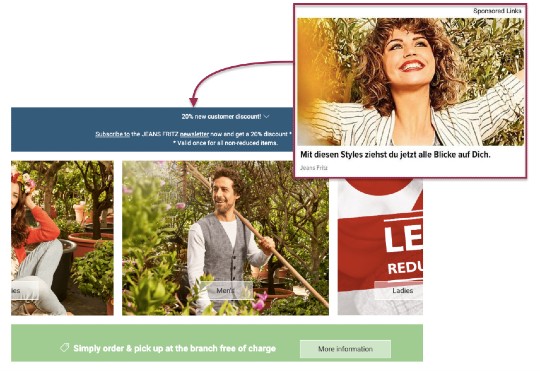 Jeans Fritz runs a native advertising campaign to attract leads and capture their email addresses.
Decision stage
At the decision stage, your prospects are willing to find the best product that fits their needs. Now it's your task to prove that your offer is the most appealing. Whether you manage to do that or not will hugely affect the result of your native advertising campaign.
This campaign type is most effective for promoting discounts or special offers.
What about targeting options?
To reach the goals of your campaign, you should make it seen by people that are most likely to convert. When it comes to the targeting options, we recommend that you either retarget people who have taken specific actions on your website or those who have clicked your previous campaign items.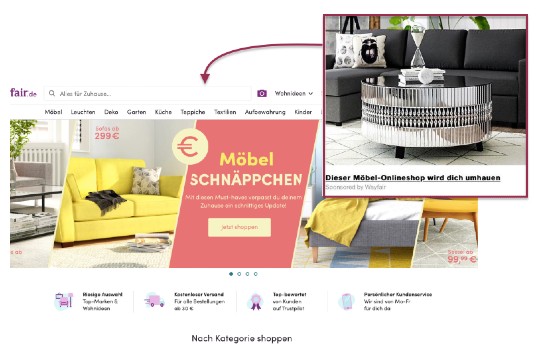 Wayfair leverages native advertising to promote the landing page with a special offer.
Leverage data & statistics
Do you know what are the best native advertising practices in your niche? What are the examples of your competitors' campaigns?
Leverage any data that can help you improve your campaign items. Here are the tools that will provide you with necessary insights and help you plan your creative approaches:
With Taboola Trends, you can predict how different elements of native ads perform depending on your niche.
Adbeat – enter your competitors' domain into the search field, and you'll see the most important data on their paid campaigns.
While these tools will be useful when you're about to launch your first campaign, the data you'll get from your own campaigns is even more valuable. Monitor the performance of your campaigns and use the data to optimize them for better results.
Develop engaging creatives
The way your native ads look will affect the CTR of your campaign. If they fail to be engaging enough, even the most useful and well-crafted landing pages won't help (your prospects simply won't see them).
Here are the best practices you may want to leverage to make the most out of native advertising:
Think of catchy titles. Your ad will be displayed among a number of articles, each trying to catch the audience's attention. If you want your ad to get noticed, make it stand out. The title shouldn't be overly intriguing though, it's often enough for it to fully reflect the idea of the promoted content.
Stay honest. Even if you manage to drive a lot of visitors by overly promising headline, your landing page will confuse them soon. Such tricks usually result in poor user behavior metrics and much money wasted.
Mention numbers. Use numbered lists, mention the price of the product, refer to statistics – these practices will make your content look more credible.
Test multiple creatives. Create different creatives for one campaign and analyze the results. This will not only help you optimize your campaign for better results but also let you understand your audience's preferences.
Set up reporting
After you have configured all the campaign settings, think of how you want to monitor your performance.
Are you running multiple campaigns across different platforms? With Joinative's Native Advertising Management Platform, you'll be aware of your campaign performance without spending much time on downloading reports.
For now, Joinative is integrated with Taboola and Outbrain, letting users manage, analyze, and optimize their campaigns in one place. Integrations with Verizon Media Native and other native advertising platforms are yet to come, so stay tuned!
Contact us to test the platform or learn more about our native advertising agency and consultancy services.